Zaap is a Thai street food chain, with restaurants in Leeds, Nottingham and, now, here in Newcastle. The new eatery is located on Newgate Street, next door to Cabana and Turtle Bay, creating something of a hotspot for world cuisine in this part of town.
Staying true to its brand credentials, Zaap looks like a bustling street scene inside, with quirky merchandise, neon lights, graffiti, cardboard boxes, shutters, lanterns and even a bus fascia occupying every inch of the restaurant. It's an eclectic and noisy atmosphere – and definitely not the destination for a romantic meal for two!
The open kitchen is a stand out feature in the restaurant that serves up a spectacle on the cooking front, with steaming dishes and sizzling platters aplenty. We were sat opposite the chefs, although it turns out we had one of the very cool tuk-tuks reserved for us (but the waitress had misunderstood me on arrival, when I had indicated we had pre-booked, something we only discovered upon leaving).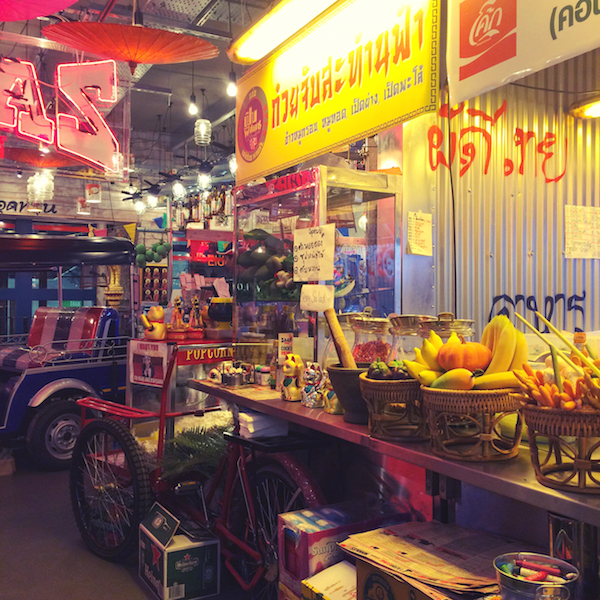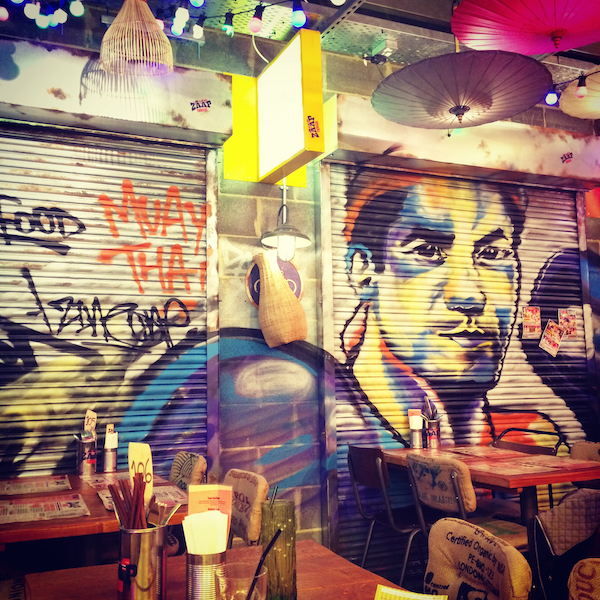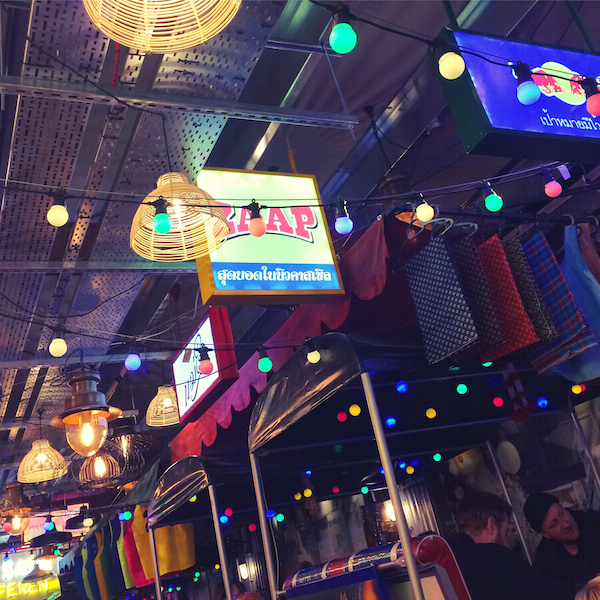 Now onto the food! There are 78 options on the menu – that's a lot of choice to mull over! Thai salads, dim sum, noodles, fish of the day, crispy belly pork, curry, soup – it's all on there. For most of the dishes, you can choose from chicken, pork or squid, and also request your desired spiciness.
My deep-fried vegetable spring rolls were delightful creations presented on a beautiful floral plate – they were crispy on the outside and packed full of flavour. I mopped up my chilli dip in no time.
As for my dining companion's Sa La Pao Moo Daeng (steamed buns with roasted red pork filling), these were doughy in texture and mellow tasted, and a little larger than what she was expecting.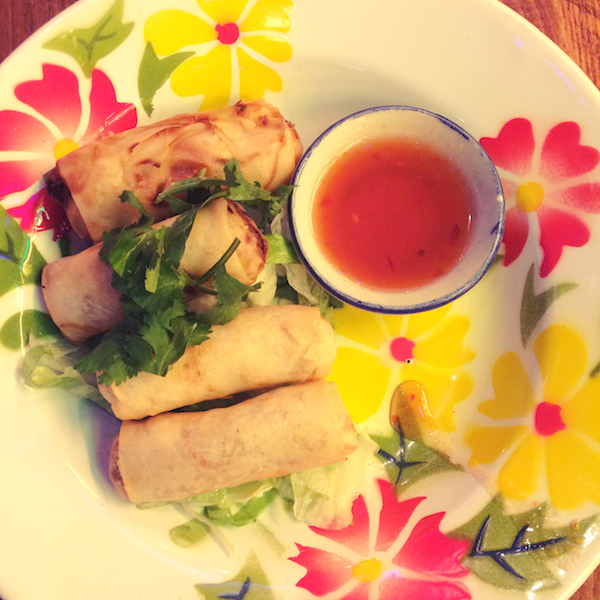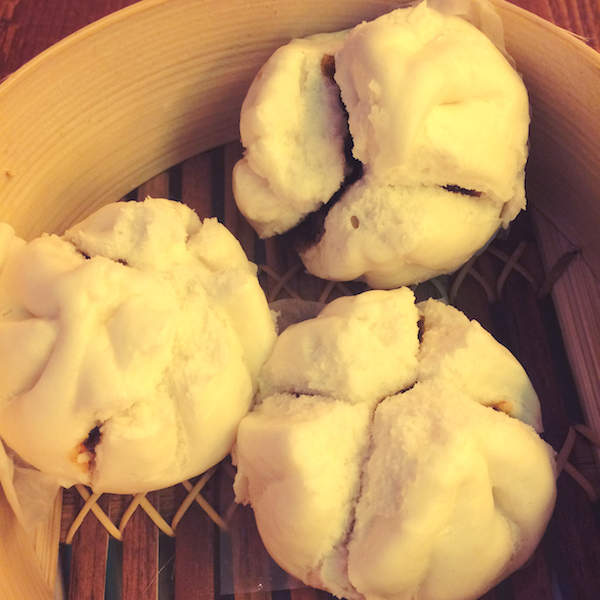 For my main, I decided to go with Pad Gra Tium Prik Thai – a sizeable portion of delicate chicken pieces stir fried with garlic and pepper, served alongside a carefully crafted mound of jasmine rice. This was a little bland for my liking – I thought the garlic would have given this dish a little more oomph.
Across the table, my friend tucked into Pad See Aew – stir fried rice noodle in a dark and sweet soy sauce with egg. This chicken dish was sweet and tender with a delicious mix of fresh crunchy vegetables. The addition of lime gave the plate a splash of extra zing, but the soy sauce was a little scarce. More, please!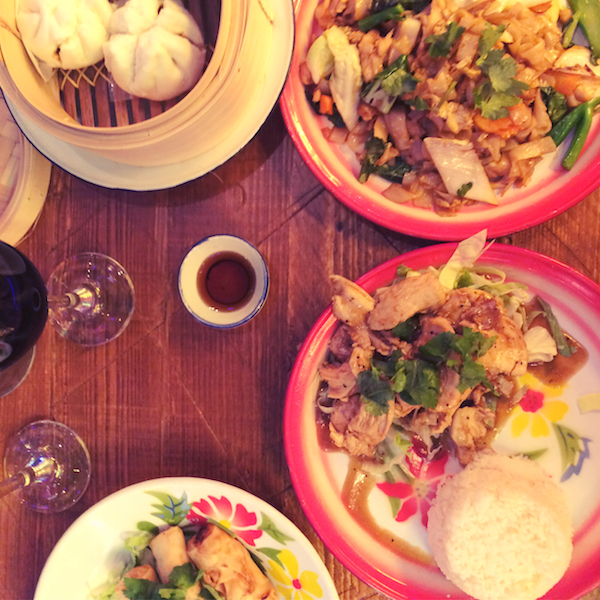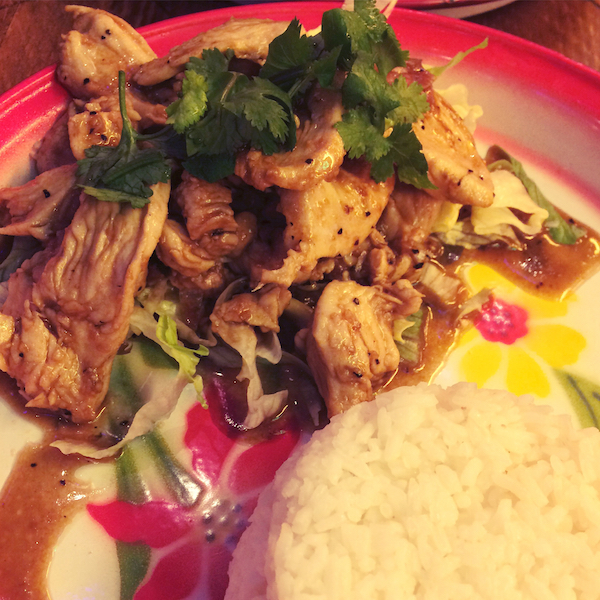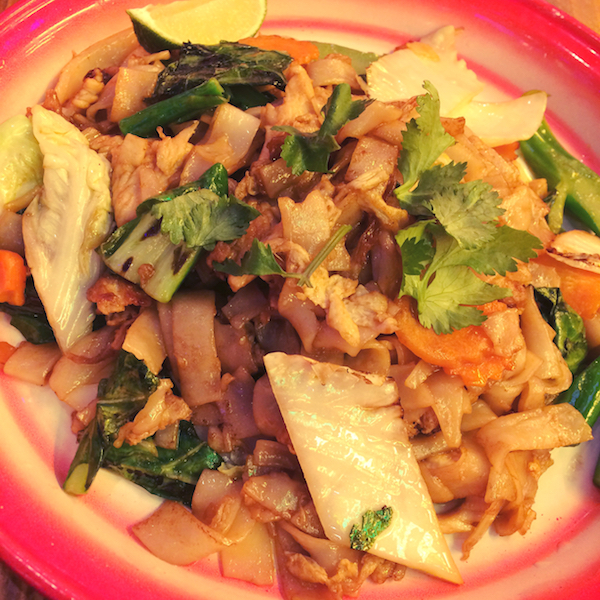 I played it safe when it came to the dessert selection, opting for the chocolate and vanilla ice creams. The scoops were generous though and as delicious as ice creams go.
Feeling more adventurous, my friend was tempted by the Bua Loy Kai Wan – a dumpling served in a warm coconut broth. There's an optional poached egg too, but she decided to give this a miss. The broth was watery in its consistency and in terms of its taste – fragrant.
It appears nether of us were quite ready for the authentic Thai dessert experience; we're too accustomed to our sponge cakes to appreciate such traditional concoctions, it seems!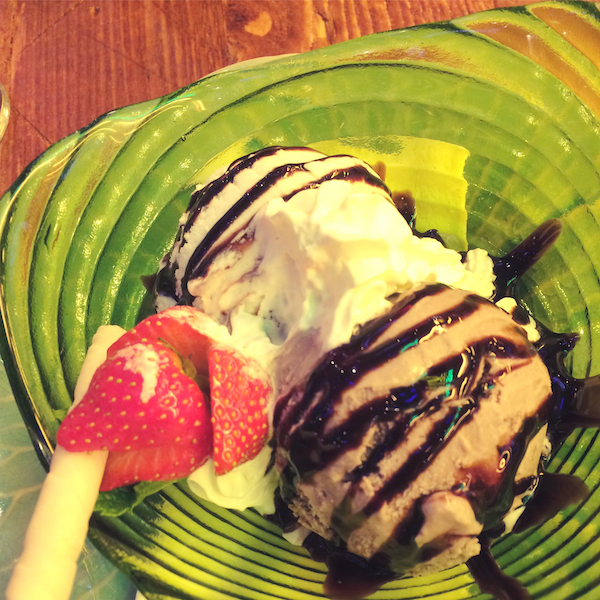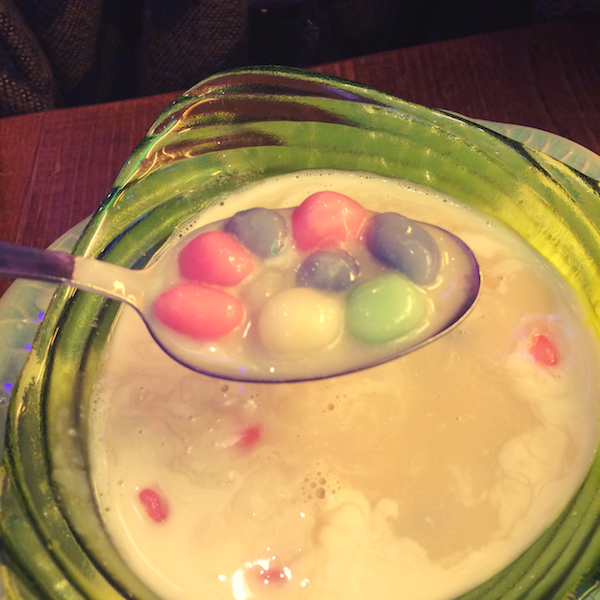 Overall, I think Zaap serves up a buzzy and vibrant atmosphere, perfect for catching up with friends, but on this occasion the food and the service – which was a little patchy at times (I had to leave the table to locate extra soy sauce and again to request a dessert menu) – fell a little short of our expectations.
It's a new restaurant though, so I'm sure these niggles will be remedied soon and if the reviews on Trip Advisor are anything to go by, it seems to be making a good first impression with local diners.
For more information about Zaap Newcastle, visit www.zaapthai.co.uk
Featured image: Zaap
*Newcastle Sparkles was invited along to review the restaurant on a complimentary basis.