A jukebox musical that tells the story of Faye Treadwell  – the woman behind doo-wop and soul favourites, The Drifters.
We've all heard of The Drifters, but who is The Drifters Girl, you might be wondering?
The Drifters Girl hit the stage at Newcastle Theatre Royal earlier this week for its glitzy world debut.
You might think this is just another musical stringing together a band's iconic hits against a loose and completely unrelated narrative, but this show is anything but.
It tells the true story of Faye Treadmill, the band's trailblazing manager who led the doo-wop r 'n' b group to resounding chart success – and helped them stay there.
And with vocal powerhouse Beverley Knight taking up this starring role, you can be certain that a knock-out performance is waiting in the wings.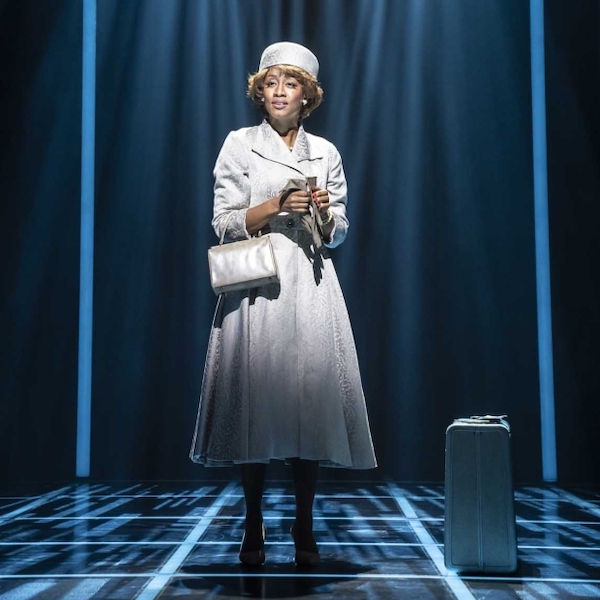 As the story unfolds on stage, chronicling the band's many different line-ups (over 60 members, which puts the Sugababes to shame!) the audience is treated to the band's repertoire of hits.
Save the Last Dance For Me, Under the Boardwalk, Saturday Night At The Movies, Come On Over To My Place, and Sweets For My Sweet were my favourites. There's also a special rendition of Ben E King's Stand By Me.
Knight's vocals were top notch throughout, perfectly encapsulating Faye's formidable presence and steely determination. This contrasts with her softer side, as she shares stories from her past with her daughter, a narrative ploy that gives the show momentum.
We see her grapple with the realities of music management in a male dominated industry as she also contends with the revolving door of vocalists and egos vying for sole use of The Drifters iconic name.
If you love The Drifters, then the soundtrack alone will make this show worthy of a watch.
But, for me, this musical isn't just about the entertainment value, it's about giving Faye the recognition she rightfully deserves for masterminding this group's enduring legacy.
And with Knight in the leading role, I couldn't think of a better modern-day soul diva to bring this pioneering and gutsy woman to life on the theatrical stage.