SIX the Musical at Newcastle Theatre Royal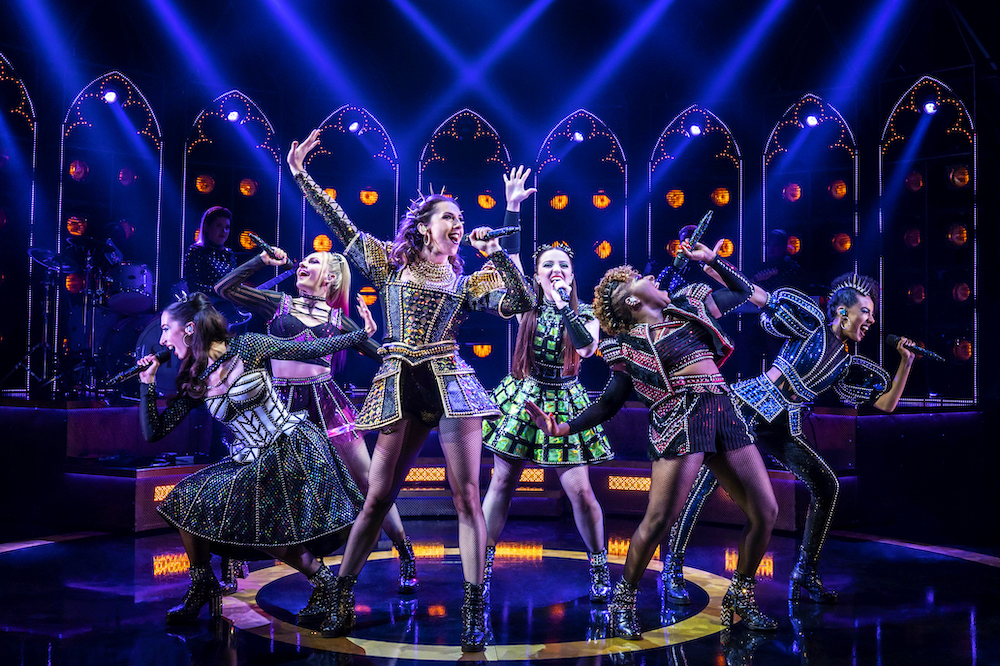 Divorced, beheaded – and live. SIX the Musical returns to Newcastle Theatre Royal with a sassy 80-minute remix of this infamous chapter from Tudor history.
Divorced, beheaded, died. Divorced, beheaded, survived. SIX tells the story of Henry VIII's six wives, as they compete against each other on stage in an X Factor style contest, vying for the title of 'worst life with Henry'.
The smash-hit show, written by Toby Marow and Lucy Moss, has made its way from the humble beginnings of the Edinburgh Fringe in 2017 all the way to the bright lights of Broadway and London's West End – and it's returned to Newcastle Theatre Royal this month for a 12-night run.
Six Royals behind the mic
Each wife (I wonder how many you can name?!) gets the chance to take centre stage and tell her own story through song, covering everything from heartbreak, annulments and loss to tales of promiscuity and…a severed head.
You might be expecting a fluffy crowd-pleasing musical, but this performance is more akin to a Little Mix concert brimming with catchy choruses and funky corsets, punctuated with quips of sarcasm from each wife as they attempt to mock and out-stride one another.
Completing the punchy girl power line-up is the show's all-female band, the Ladies in Waiting, who also share the stage with the killer queens.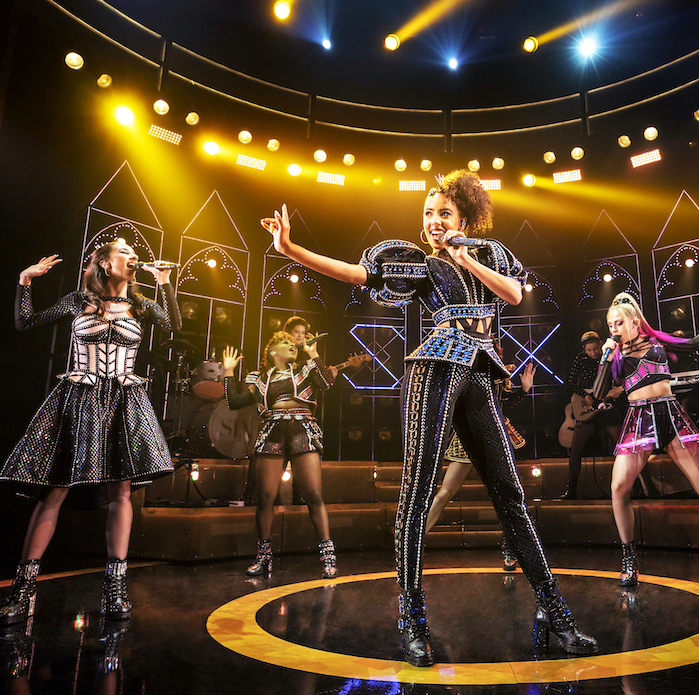 From the pop perfection of Catherine of Aragon's No Way to Boleyn's sharp-witted Don't Lose Your Head and Katherine Howard's sassy All You Wanna Do, each wife takes inspiration from different modern-day popstrels, with nods to Lily Allen, Rihanna, Adele, Britney, Beyonce and Alicia Keys.
Jane Seymour's Heart of Stone brings all the epic cry-your-heart-out ballad vibes, while Haus of Holbein is a real treat with its Eurovision-esque techno mash up that sees the queens don neon ruffs and glasses. It's almost as if they've escaped into a dark, forbidden Tudor disco drenched in psychedelic UV lights. 
I particularly liked Anne of Cleves' edgy number, Get Down (think Nicki Minaj meets Iggy Azalea) with lyrics like, "You said that I tricked ya, cause I didn't look like my profile picture." And there's plenty of other 21st century dating references to look out for in the perfectly-crafted soundtrack. It's no wonder the show's album has hit more than 225 million streams on Spotify.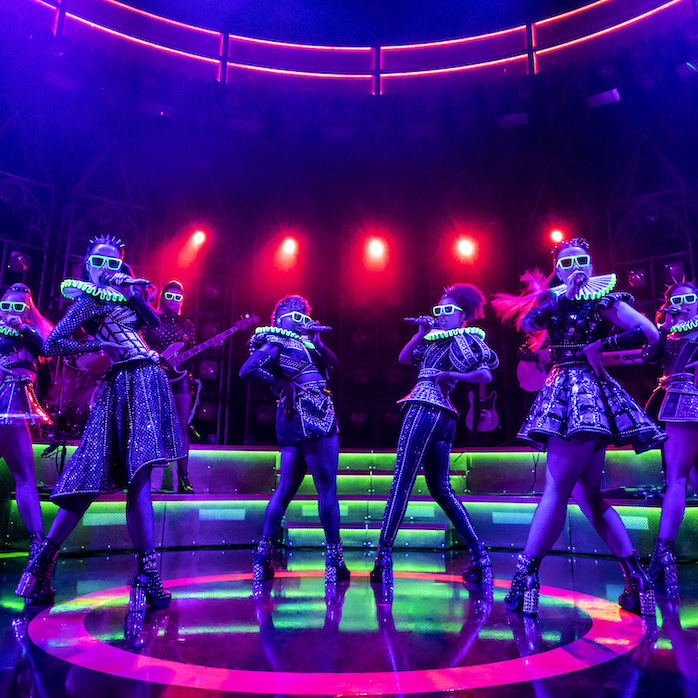 A new take on the Tudor wives
The group finale, Six, brings all the wives together as they ditch the contest and embrace sisterhood to "take their crowning glory" as six rightful queens – unshackling themselves from the history books, which strip them of their individuality and label them as Henry's doomed and unfortunate wives.
The show was fantastic from start to finish, with each performer bringing heaps of attitude and powerhouse vocals to their regal parts.
The soundtrack gives each queen a relatable identity, and I listened to all the songs again afterwards to unpick more of the details behind their woes (while fact-checking via Google!).
By re-imagining these historical figures more than 500 years on, it feels like these women are finally reigning supreme!
SIX the Musical is at Newcastle Theatre Royal until 22 January 2022. For more details, visit www.sixthemusical.com.
Photos: Johan Persson