If you want a meal with a view, then this is it.
SIX restaurant is located on the top floor of BALTIC Centre for Contemporary Art on the south bank of the River Tyne. Formerly a flour mill, the art gallery is world renowned, playing host to ever changing exhibitions of modern, cutting-edge art. It even hosted the Turner Prize back in 2011.
So it goes without saying that its restaurant would have something to shout about too. And that something would be its unrivalled, panoramic views of the river and surrounding cityscape.
I've been to numerous exhibitions and private events at BALTIC over the years (I faintly recall swooshing down an indoors slide on one occasion…) but I hadn't actually made it all the way up to the sixth floor to the restaurant before. It was time to remedy this.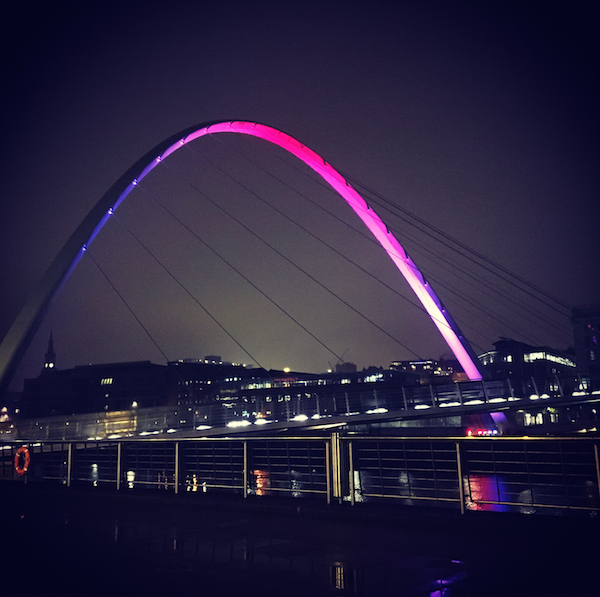 When I visited with my friend Jess a few weeks ago, it was such a dreary evening as we dodged the puddles and briskly walked across the Millennium Bridge in the pouring rain. There was still time to briefly admire the views though as we headed into BALTIC and then up to the elusive sixth floor.
Despite the hazy drizzle outside, we could still appreciate the flickering lights of Newcastle's mesmerising skyline beaming from the other side of the Tyne. As for the restaurant's interior – this is modern and slick, with the majority of the tables flanking the floor to ceiling windows. All very in keeping with the contemporary vibes from the art gallery below.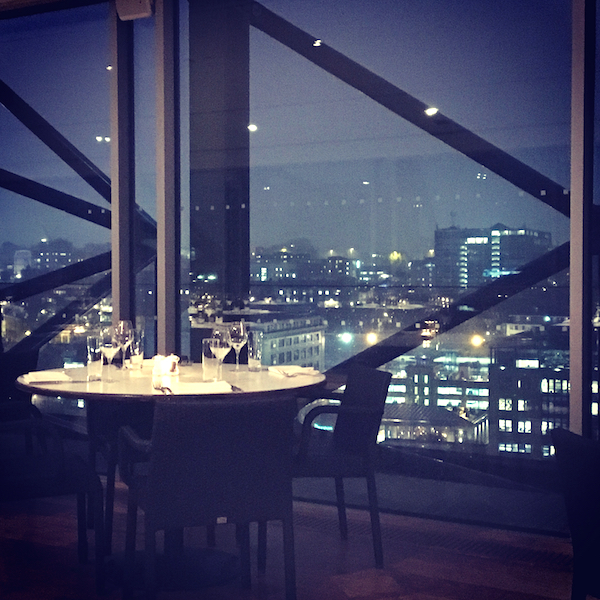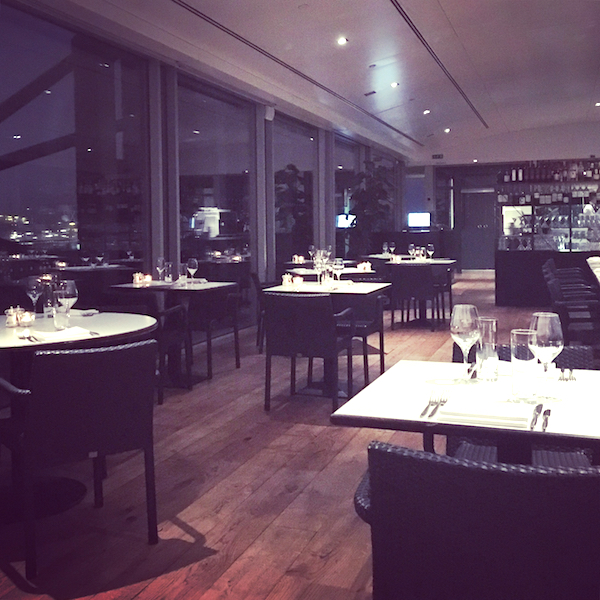 SIX serves an a la carte menu as well as a lunch and early evening menu. We sampled the latter. The menu is reasonably priced – if you consider that you're likely to be dining in the restaurant for something a little extra special – with two courses priced at £21 and three for £24.50, and it's available Tuesday to Saturday between 5.30pm and 6.45pm.
The menu boasts three to four options for each course – limited but varied enough to ensure you'll be tempted by at least one dish – and it changes regularly depending on the produce available (which means what you see on the website might differ from what's actually served on your visit).
Behind the scenes, in the kitchen, hospitality group Fresh Element provide the catering for the restaurant. There's a strong focus on reducing food waste and sourcing ingredients from here in the North East – all good news if you're after a dining experience that champions local producers and sustainability.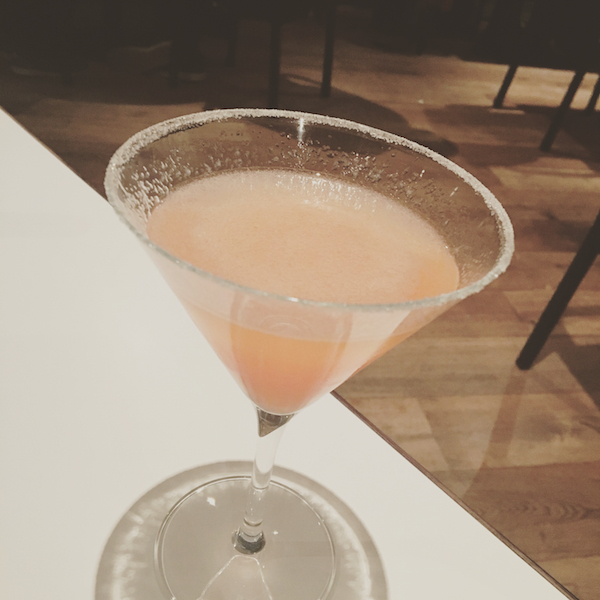 True to form, I ordered a cocktail upon arrival. There's a good selection to choose from, teetering around the standard £8-£9 mark. My Fallen Angel (pictured above) was a sweet blend of Cariel Vodka, Strawberry and Licor 43, with Prosecco lacing the drink with some frothy bubbles.
Our starters soon followed.
My beetroot tartare was a colourful, neatly formed mound on my plate, brimming in flavour with a pop of acidity, served alongside a chicory and zesty orange salad. Simple and unfussy as starters go, yet allowing the beets to take centre stage.
Across the table, Jess enjoyed the market fishcake – perfectly crunchy on the outside and fluffy in the middle – accompanied by spinach and a classic almond beurre noisette.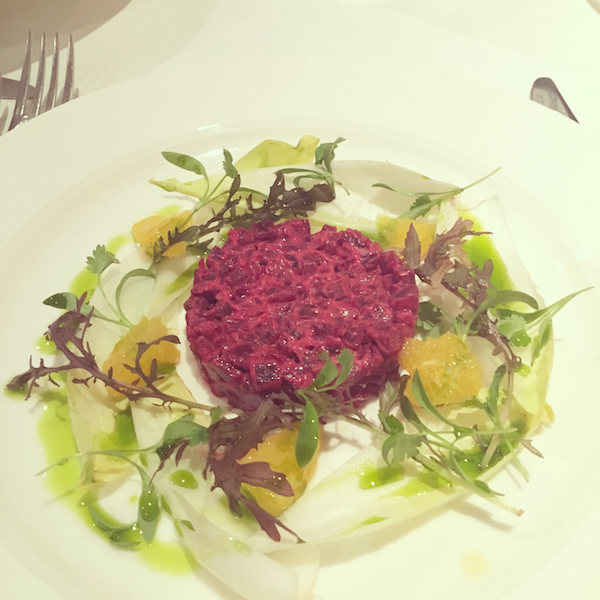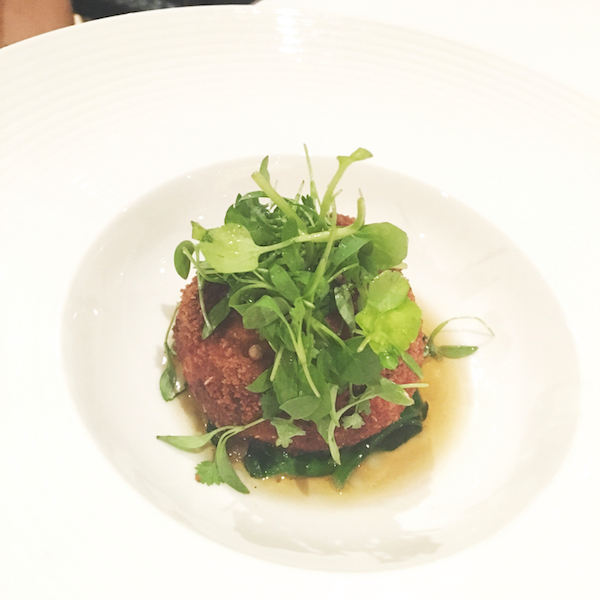 My main dish – crispy plaice goujons served on a bed of mushy peas with buttered new potatoes on the side – was, essentially, a more elegant take on traditional fish and chips and was very tasty. I could have easily eaten another goujon though!
My friend's confit lamb shoulder was more of a hearty affair, served with Chantenay carrots and creamy pomme puree. The lamb was a touch overcooked on the outside but otherwise, she found the flavours and portion size wholly satisfying.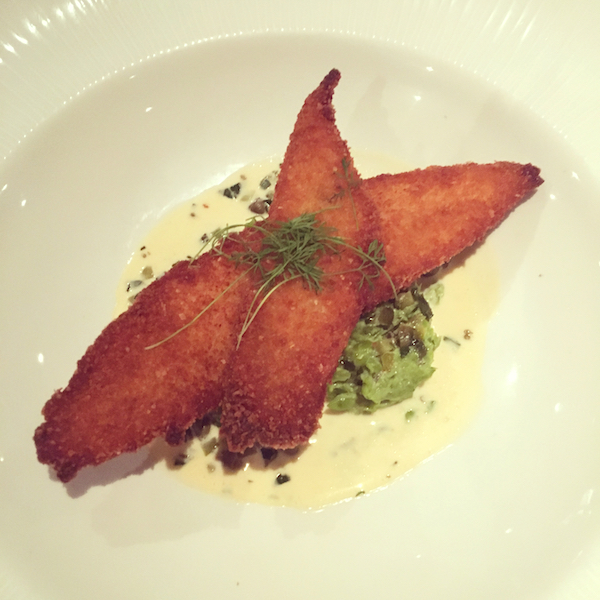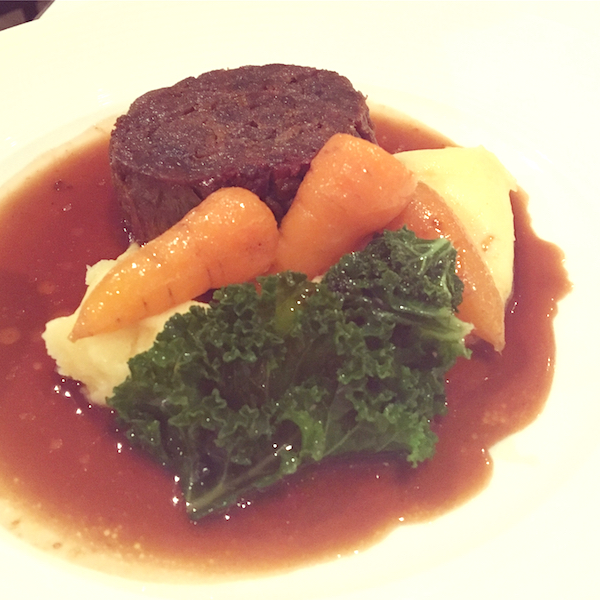 To finish, I settled on the citrus and thyme polenta cake with Chantilly cream. I'm usually a chocolate dessert kinda gal, so this was the complete opposite to what I would usually indulge in.
I had no regrets though. The dessert was a delightful contrast of creamy and sharp flavours – with the smooth Chantilly working beautifully with the crumbly texture of the polenta. The thyme, meanwhile, added a surprisingly pleasant twist.
Jess was lured in by the Bergamot posset with coconut and lime, presented in a glass. This was a fragrant, good-sized dessert, but the punchy tropical coconut that she was expecting to light up her tastebuds was somewhat lacking.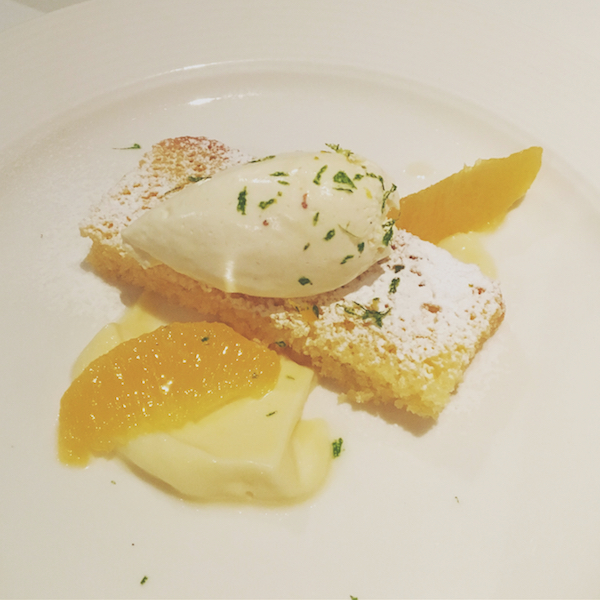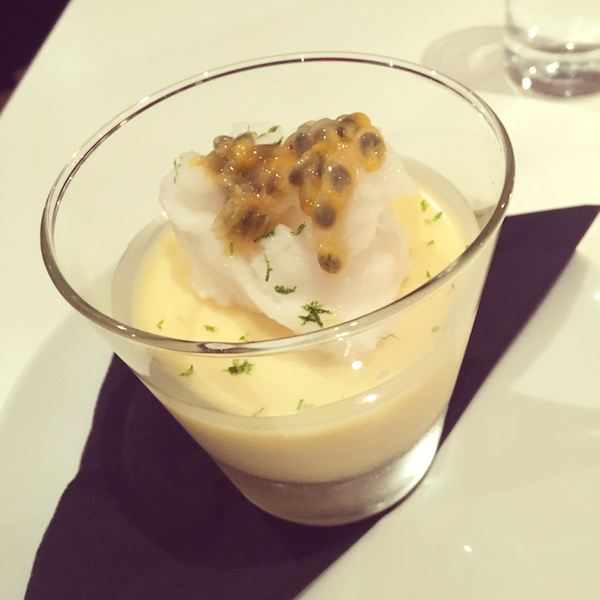 Overall, we both enjoyed our meal from start to finish and the setting certainly offers something unique to diners. The term 'destination restaurant' springs to mind.
I do wonder though…for a restaurant housed within such an iconic gallery that showcases internationally acclaimed exhibitions – could the menu at SIX be as equally creative and bold? One thing's for sure though, I'll be checking the weather forecast before my next visit, as I'd like to catch that sought-after sixth-floor view of the Tyne that everyone raves about, in all its glory!
For more information about SIX at BALTIC, visit www.sixbaltic.com.
Featured image: Creative Photography Newcastle Upon Tyne, North East
*Newcastle Sparkles visited SIX on a complimentary basis. All views belong to the editor.
SaveSave
SaveSave
SaveSave
SaveSave
SaveSave
SaveSaveSaveSave
SaveSave
SaveSave
SaveSave