Roomzzz Aparthotel Newcastle review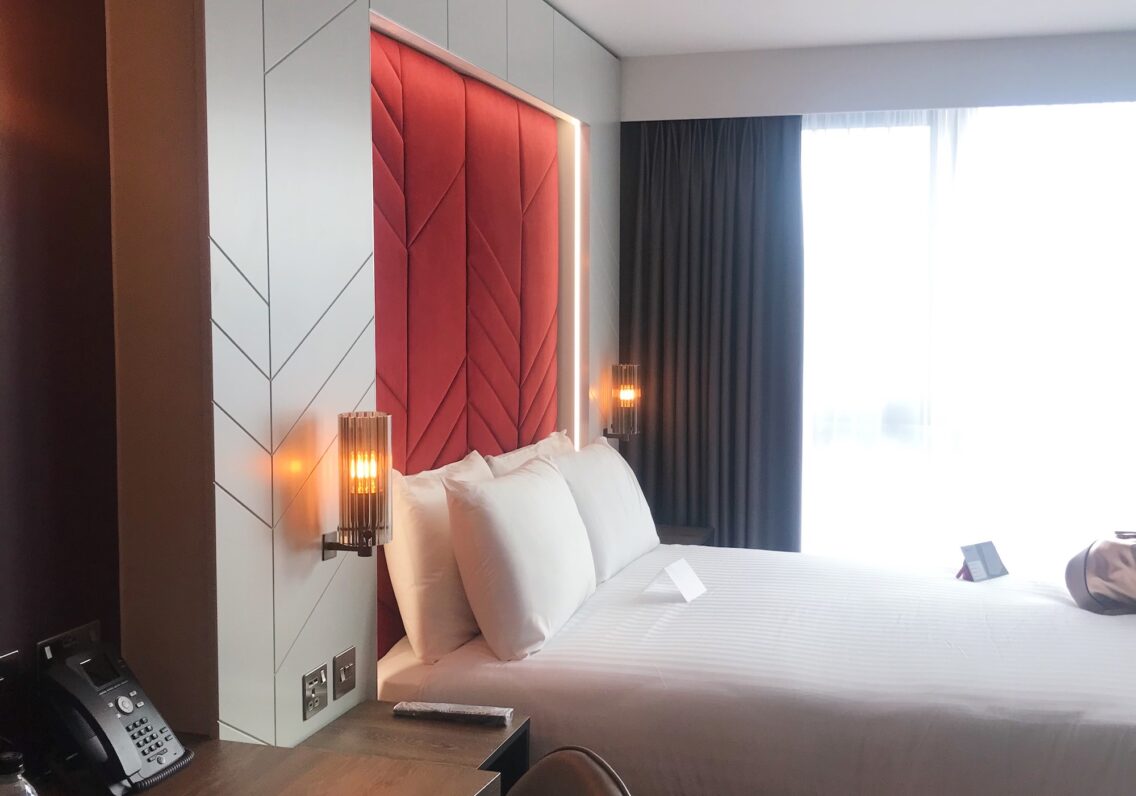 Roomzzz Aparthotel in Newcastle promises an abundance of style, comfort and space blended with the convenience of a serviced apartment. Newcastle Sparkles checks in for the night to check it out.
I wouldn't say I'm the luckiest of people, but after popping my business card into a glass bowl at a recent B2B event, I somehow managed to land an overnight stay at Roomzzz Aparthotel in Newcastle. I couldn't wait to play tourist for the evening and decided to coincide my visit with an all-day jaunt in Newcastle city centre.
The accommodation is spread across two separate buildings, each very different in style.
The quaint Grade II listed Friar House boasts 14 individually-designed boutique studio apartments and suites. By contrast, next door you'll find an ultra-modern extension featuring a further 74 apartments.
I stayed in a Smart Studio in the new extension. The room was deceptively spacious inside and decked out in an understated, contemporary style.
The fully-fitted kitchenette had everything I could possibly need to cook up a storm, with crockery, cutlery, glassware, utensils and pans all to hand. A power shower and de-mist mirror were the stand-out features in the en suite bathroom.
A desk and comfy seating area (ideal for guests staying here for business rather than leisure) rounded off my home from home for the night.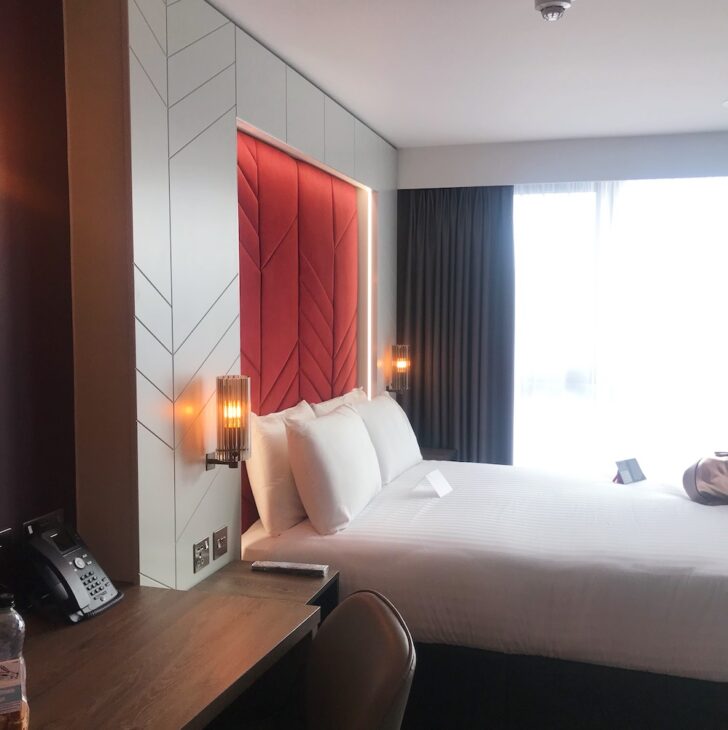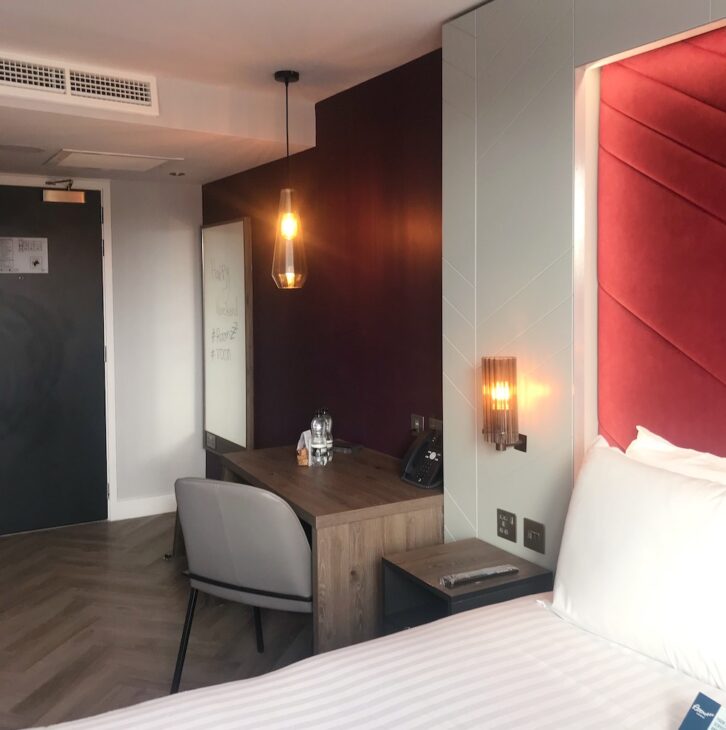 One of the best things about Roomzzz Aparthotel is its location. It makes the perfect base for a night out in Newcastle, whether you're venturing down to the Quayside or exploring Central Station's bustling nightlife.
Cosy local pub, The Telegraph, is a stone's throw away from the accommodation too and well worth a visit.
Plenty of restaurants are also within short walking distance and I'd recommend checking out The French Quarter, Central Oven and Shaker, or COOP Chicken.
As it happens, I spent the day in town indulging in a bottomless brunch with my friends. Numerous cocktails and glasses of fizz later, it was great to walk the short distance back to my Roomzzz apartment, order in some pizza, and chill!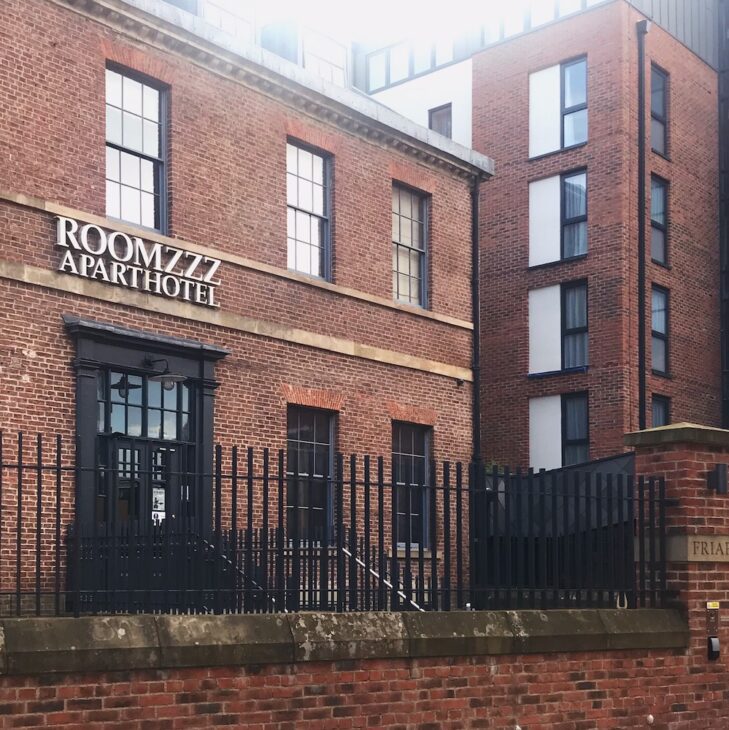 My room's stunning view of the River Tyne was a lovely surprise. The High Level Bridge was to my left, with the bright blue Queen Elizabeth 11 Bridge in the opposite direction. 
I never ever tire of these views, and it was a real treat to wake up in the morning, pull back my curtains, and admire the river glimmering in the autumn sunshine.
Breakfast is complimentary and described as 'grab and go'. This is a fuss-free brekkie and great if, like me, you like to keep things pretty simple first thing in the morning. 
Between 6.30am and 10.30am, you can head down to the lobby and cram pastries, fruit juice, yoghurt, porridge sachets, and fresh fruit into a brown paper bag. Venture back to the comfort of your room to tuck straight in, or check out of the accommodation with your brekkie in tow. I did a bit of both!
Convenient location? Accommodation with all the mod-cons? Flexibility and space to chill? Comfy bed? 24-hour reception and welcoming staff? I'd say Roomzzz Aparthotel Newcastle ticks all the boxes.
Roomzzz offers guests their very own stylish apartment with all the key perks you'd associate with a hotel. What more could you want from an overnight stay in the heart of the city?