Revolucion de Cuba opened its doors last month to a fanfare of carnival party vibes, a strawberry daiquiri cocktail fountain and a brass band, in what was one of the best launch events we've been to in a long time!
The new bar is in the Cloth Market, around the corner from Flares. For locals, you'll know this as the bottom of the infamous Bigg Market. And as you'll have no doubt heard, this area is earmarked for some exciting developments that will transform this pocket of the city centre, so this swanky bar is just a taster of what is yet to come!
When you step inside Revolucion de Cuba, you can't help but be impressed by the sheer size of the venue. There's a ground floor bar and outdoors area; a basement which has more of a club vibe at weekends and a Santiago Sun Terrace with a retractable roof. All we need now is for the sunshine to return…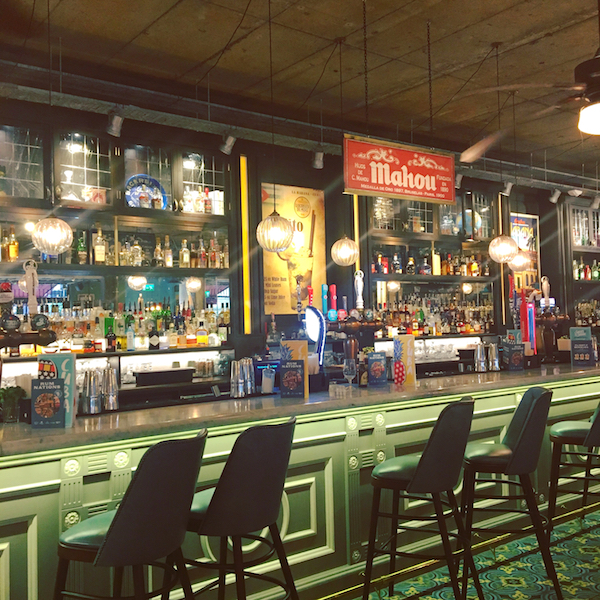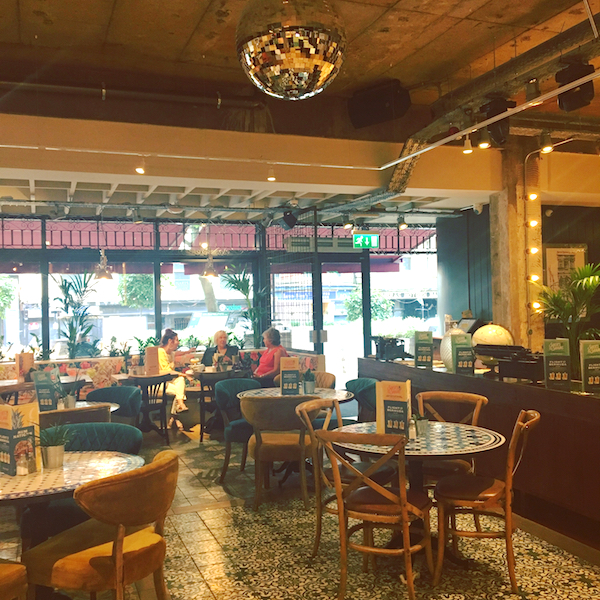 A vibrant setting
So what's it like inside?
The rum bar and cantina has been done out in a vibrant Art Deco style, with clashing prints, mosaic tiles and tiki tables.
It's a stylishly cool hang-out, whether you're popping in for a leisurely bite to eat, cocktails with friends or to dance the night away. We've been several times, mostly at the weekend, and the atmosphere is always buzzing.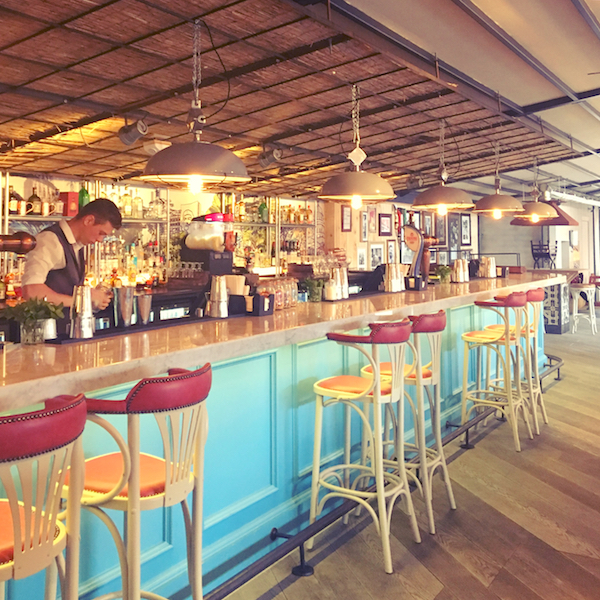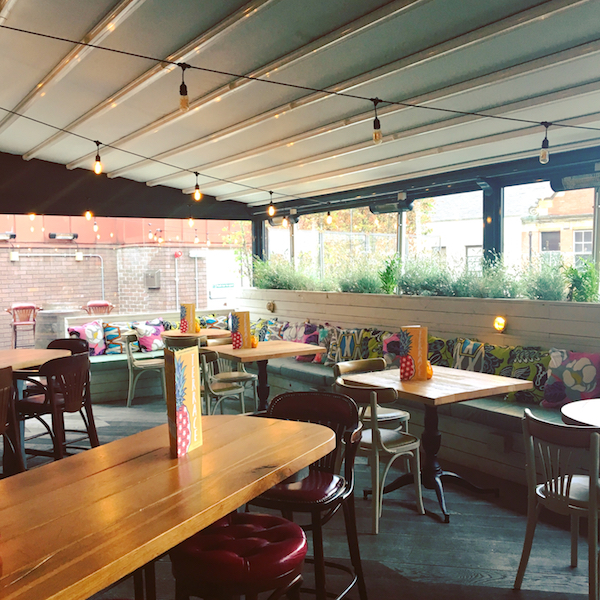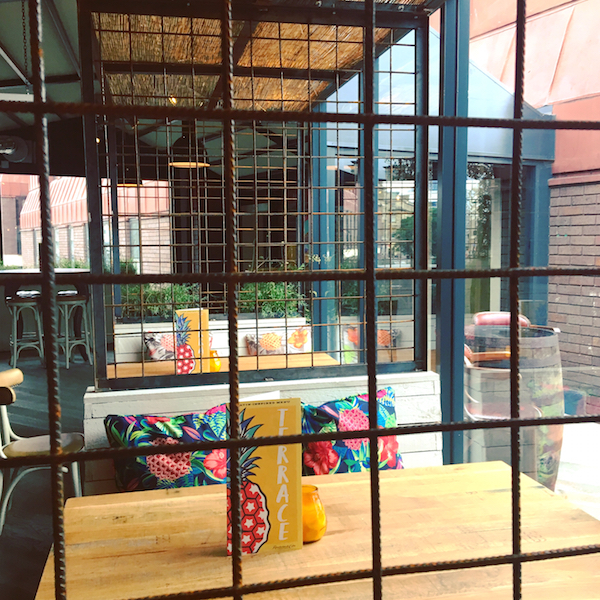 Food menu
As you would expect, the food menu is brimming with flavoursome dishes inspired by Cuba, Latin America and the Caribbean. A real treat for foodies!
Tapas options – available 241 on Sundays – include the likes of pork belly skewers, cheeseburger tacos, jerk fried chicken, aubergine gratin and mojito prawns (yep, prawns fried in a mojito batter).
Meanwhile, Caribbean chicken curry, halloumi sunshine salad, pork and clams, and paella de Cuba are some of the highlights from the main selection, available alongside burritos, sandwiches and burgers. A separate brunch menu dishes up favourites such as bacon and egg brioche and Spanish omelette.
Tropical cocktails
The drinks list is a sun-kissed variety of mojitos, rum punches and daiquiris, with some fabulous gins, sangria and classics too. The Reina Colada (pictured below) comes highly recommended, made from a blend of Bacardi Cuatro rum and Freixenet prosecco with coconut, vanilla and pineapple.
Now, onto the important bit: Happy Hour runs from 3pm to 7pm Monday to Friday, when you can enjoy two cocktails for £10. And, keeping those weekend feels alive, Havana Good Time is all-day every Sunday, with the same offer of two cocktails for just a tenner.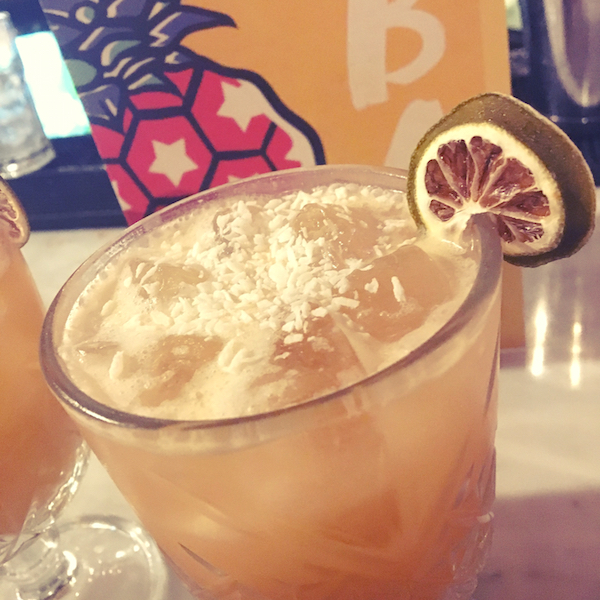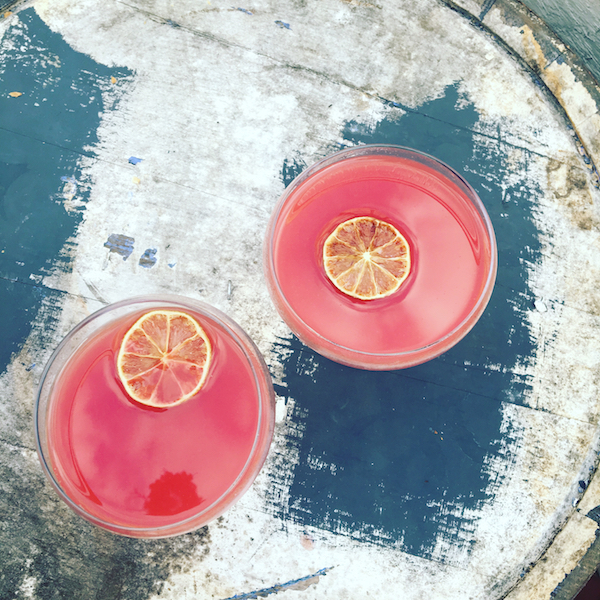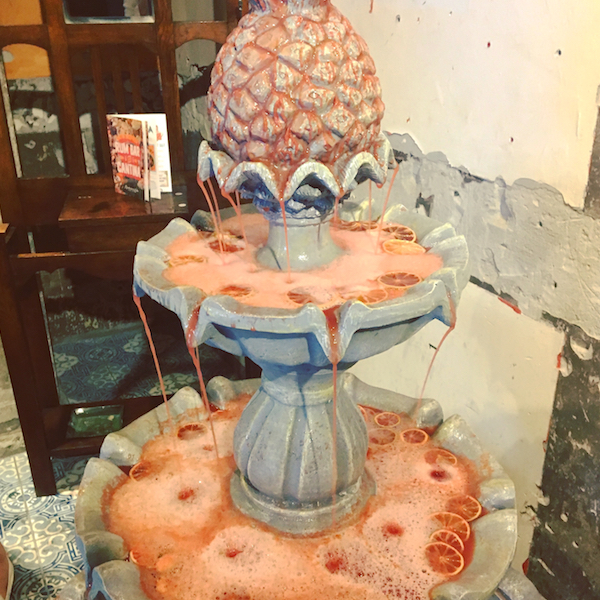 If you're looking for an excuse to pop in (like you need one!) check out regular events such as Rum on the Roof, Salsa Social and Bachakizz – head over to the bar's Facebook page for all the latest Cuban-inspired goings-on.
For more information about Revolucion de Cuba visit www.revoluciondecuba.com