Pan-Asian dining at Geisha Bar and Restaurant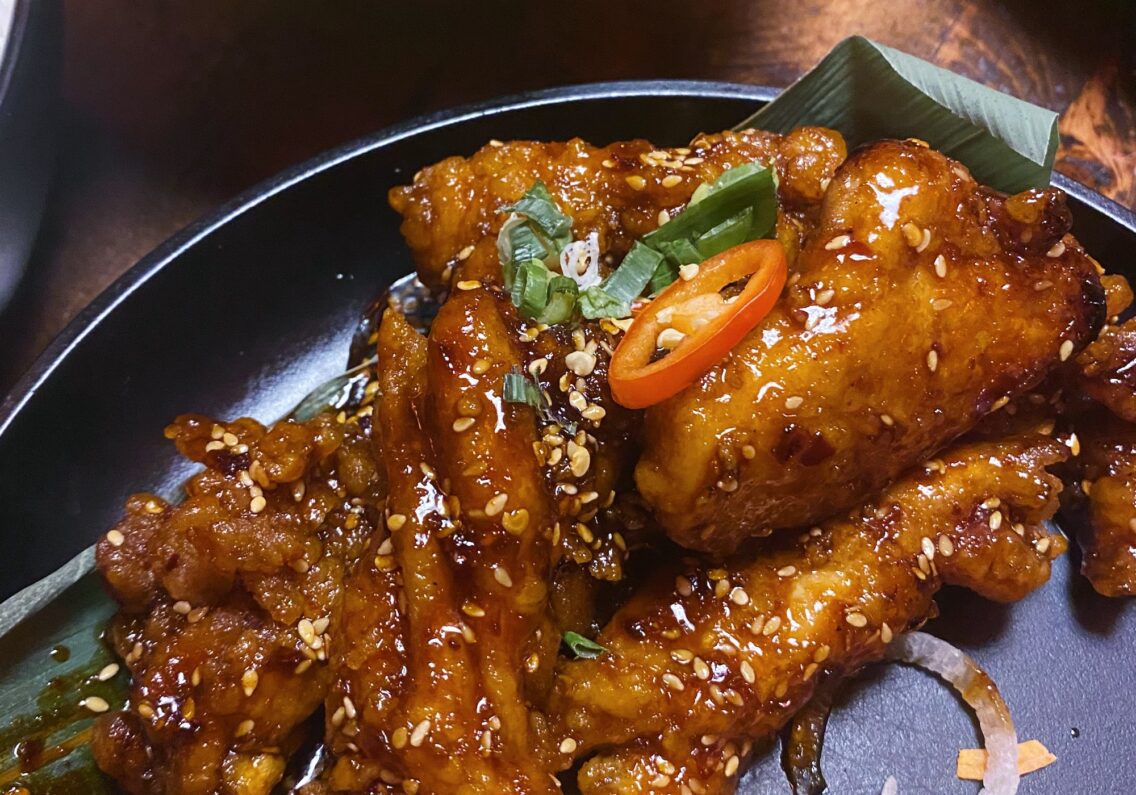 The delights of pan-Asian cuisine meet gorgeous interior design at Geisha Bar and Restaurant on the outskirts of Newcastle.
Geisha Bar and Restaurant opened in spring 2021 and it's made a name for itself locally thanks to its delicious food, fabulous cocktails and all-out pretty decor. 
When it comes to current dining out trends, the owners of this Sandyford eatery have nailed it and that's why, more than a year after launching, you'll still have to book well in advance to secure a table at this foodie hotspot.
So, what can you expect when you visit?
Japanese-inspired surroundings
From the glowing neon-pink signage and twinkling lights draped outside the venue, to the dainty cherry blossoms and traditional lanterns dangling from its ceiling – the exquisite setting transports you out of the confines of a studenty suburb and into the throes of a plush urban hideaway. 
Perfect for an evening tipple or two, you can also soak up its outdoor seating area, which is fully covered and heated, and neatly blocks out unsightly views of the busy road directly in front of the restaurant.
Put simply; Geisha has got the look.
What you can eat at Geisha
The food menu is crammed with plenty of choice, including dim sum, baos, noodles, rice dishes, sushi, grilled skewers, ramen and curries.
My Geisha KFC was all kinds of deliciousness, with my strips of Korean chicken thighs doused in an incredibly moreish Gochujang sauce, accompanied by a bowl of perfectly sticky rice. A tasty side portion of salt and chilli fries completed my meal's all-star line-up.
My friend was as equally impressed with her Chicken Katsu, comprising a sizeable portion of panko fried chicken with a flavoursome Japanese curry sauce, pak choi and rice. She also plumped for a side and went for the Asian greens.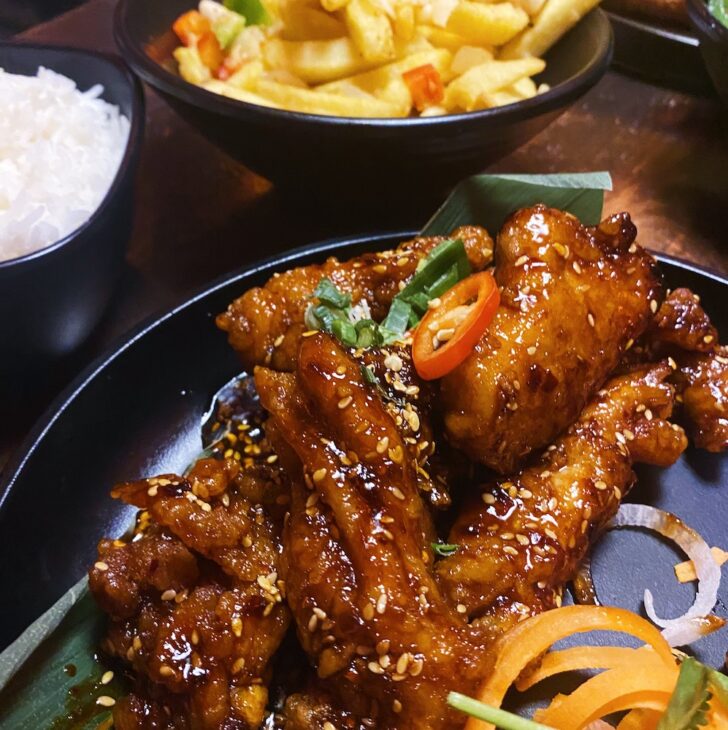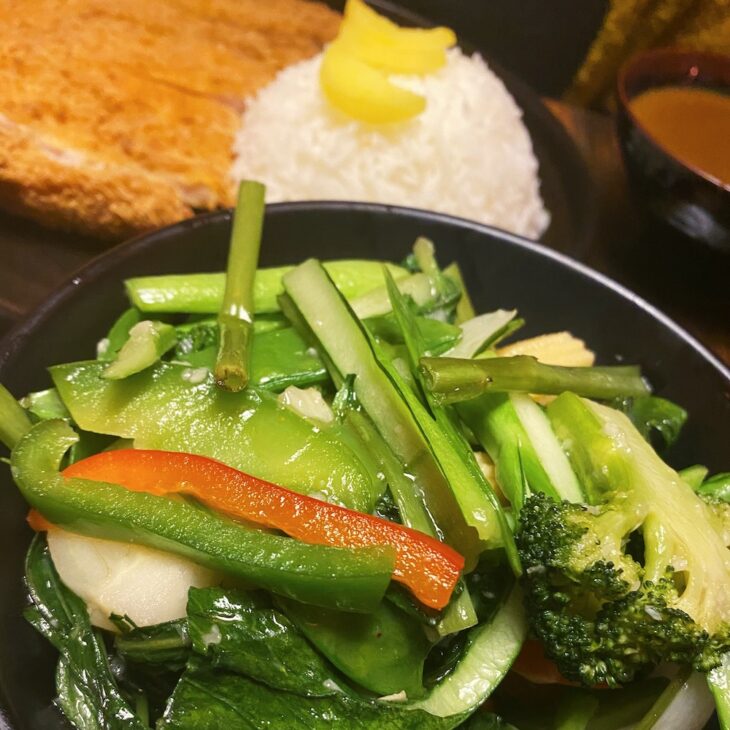 The cocktails at Geisha are something else. 
Not only do they look the part but they taste sublime too – you definitely get your money's worth! And with names like Geisha in the Garden, Gin-berry Fizz, and Sakura Armaretto Sour, there's plenty to tempt the avid cocktail lover.
My purply Moulin Rouge packed a fruity punch, blending spiced rum with Chambord, lemon juice, blueberry puree, and gomme topped with an aromatic tonic. 
Geisha - a new go-to restaurant in Newcastle?
A feast for the senses – Geisha Bar and Restaurant has perfected the art of entertaining diners.
Date night, girly catch up or pay day treat, whatever the occasion, Geisha's garden-inspired backdrop feels like somewhere extra special to dine out with friends or family.
This stylish Newcastle restaurant is so much more than just its  Instagram-worthy status.
Alongside Geisha's chic setting, its food menu delivers a tantalisingly delicious selection of dishes and quality cocktails to match, creating an immersive pan-Asian dining experience to remember.
If you love this type of cuisine, then chances are, you'll love this place too.