Neighbourhood dining at Long Friday in Jesmond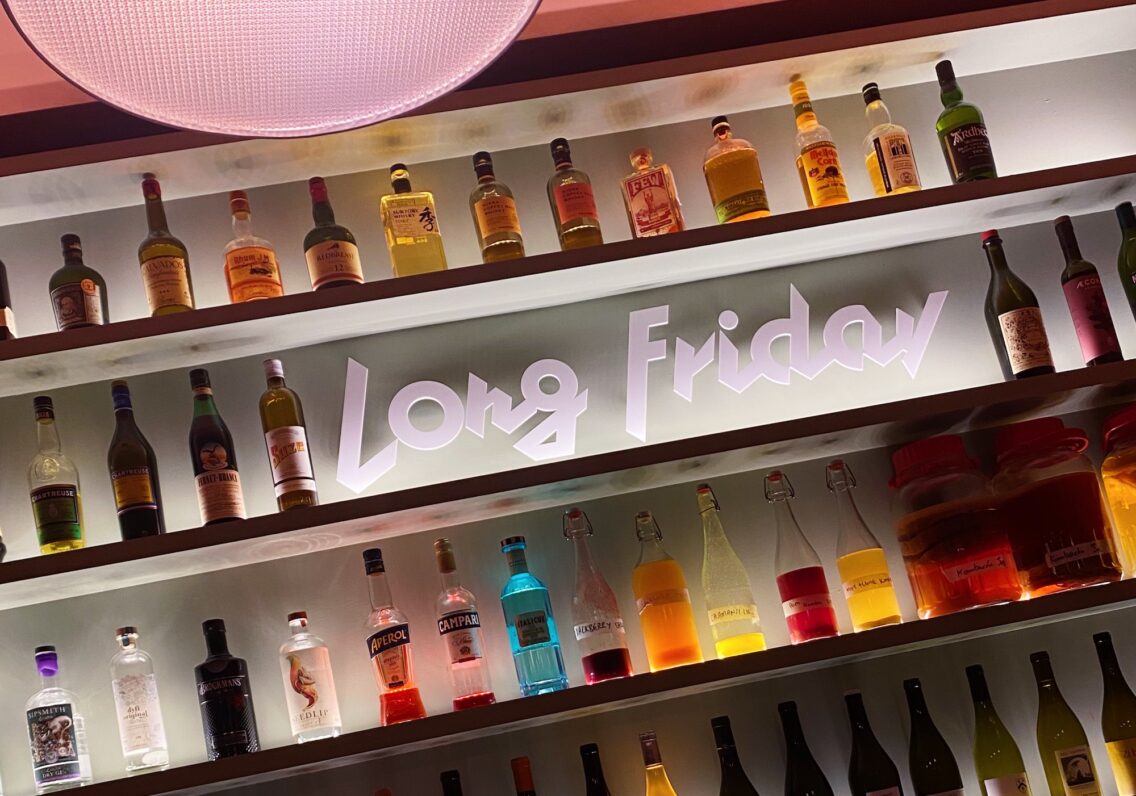 Say hello to Long Friday, a new casual dining destination from the cook who made shipping containers and supper clubs big in the Ouseburn.
If you're a fan of Cook House in the Ouseburn, then you're in for a real treat, as owner Anna Hedworth has unveiled a new sister restaurant on Brentwood Avenue in West Jesmond.
Long Friday – named after a field that once occupied this area of Jesmond – promises 'simple, relaxed neighbourhood drinks and dining'.
It's in good company, too, with Avanti, Cake Stories, Arlo and Dabbawal all located within this snug little pocket of the leafy suburb.
Cosy with an air of sophistication, the restaurant's decor is minimal and understated, featuring terracotta tones, potted plants, and white glazed tiles. 
And that's the appeal; this is a fuss-free dining space that places all the attention firmly on the food and impeccable service. There's simply no need for any social media grabbing gimmicks.
Long Friday's small plate selection
In keeping with Long Friday's casual dining vibe, the food menu is all about small plates. This allows diners to mix and match a range of snacks with meat, fish and vegetable dishes, and share them all, tapas style.
My friend and I grazed on four plates between us. All were beautifully presented and tasted superb.
Our selection included crispy crab and dill wantons with a sesame dipping sauce, BBQ'd tenderstem broccoli with hazelnut romesco, grilled pork belly with burnt padron pepper aioli, and fried squashed potatoes with yellow split pea miso aioli. We couldn't fault the ingredients or flavours, everything was spot on.
To finish, we ordered a plate of ricotta bombolini doughnuts with lemon and rosemary caramel apiece. Such scrumptious little creations.
A unique take on cocktails and wine
Let's talk drinks! As always, my eyes were drawn to the cocktail list and I ended up sipping on a refreshing Rhubarb Spritz while my friend chose the Spicy Marg made with fermented chilli honey. Both were divine.
Good news though if you're a wine aficionado, as there's a fantastic variety to choose from. Plus, more expensive wines are available by the glass, with each 125ml measure priced at exactly one sixth of the full bottle. This is great if you'd like to try more than one wine during your visit. It also gives you the chance to find the perfect accompaniment to each of your dishes.
How does Long Friday compare to Cook House?
It goes without saying, Cook House has been such a resounding success and has helped to put the Ouseburn valley – and Newcastle – on the culinary map. So any new venture from Anna was bound to cause a stir locally and come with high expectations.
Thankfully, Long Friday delivers.
The new eatery has established its own identity and style, setting itself apart from Cook House for all the right reasons. But it's not a complete departure from its sister venue. It's still entwined in the quality and ethos we've come to expect from this talented restaurateur and food writer.
A laid-back destination where you can hang out for a few hours and enjoy the simple pleasure of eating original, imaginative dishes – Long Friday is the kind of restaurant that's been long overdue in Newcastle.