Launching back in April, Kiln Workshop & Kitchen is a cafe-come-pottery located in Newcastle's Ouseburn, an up-and-coming cultural quarter within the city that's home to hundreds of designer-makers and artists.
A new addition to this eclectic landscape, Kiln brings together the art of making ceramics with the craft of plating up delicious Mediterranean-inspired food.
The cafe is an unfussy, stripped back space with fairy lights strewn across the furnishings, a log burner for cosy catch ups, large communal tables, and of course, lots of ceramics on display. There's an unfinished, industrial quality to the decor, but it's not trying too hard to be 'on trend'; the vibe they've achieved just seems to work effortlessly well.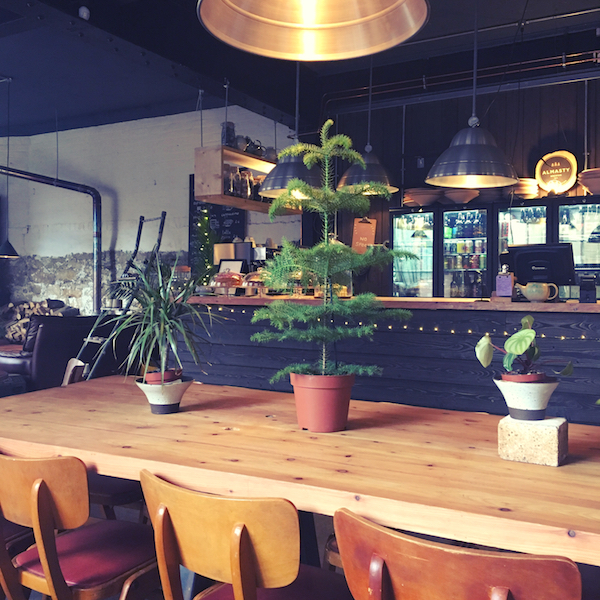 A pottery workshop
Ceramic workshop, 1265 Degrees North, is located next door to the cafe; a collaboration between craftsman Richard Cullen and South Korean potter Jun Rhee.
As you munch on your food, you can peer through the glass partition into this creative hub and watch the potters busy at work, making a host of beautiful tablewares. Teapots, breakfast bowls, beakers, platters and jugs are all lovingly crafted on-site. And not only are the handmade ceramics used by the cafe, but they're available to purchase, too. I'm pretty certain I could find space in my kitchen for one of their dainty glazed speckled bowls!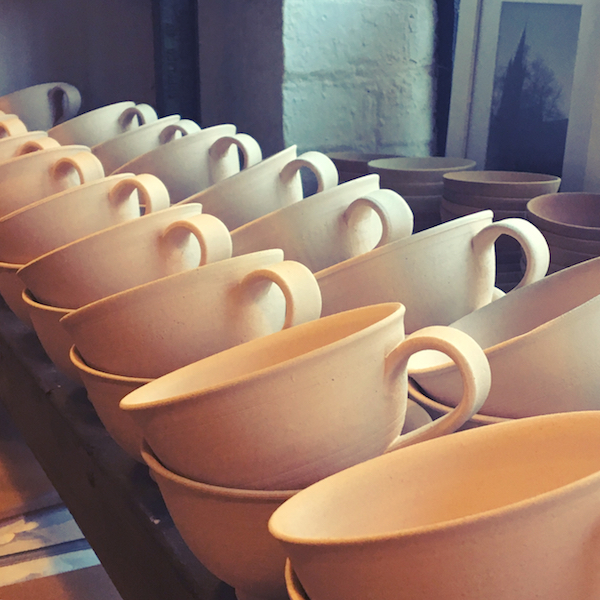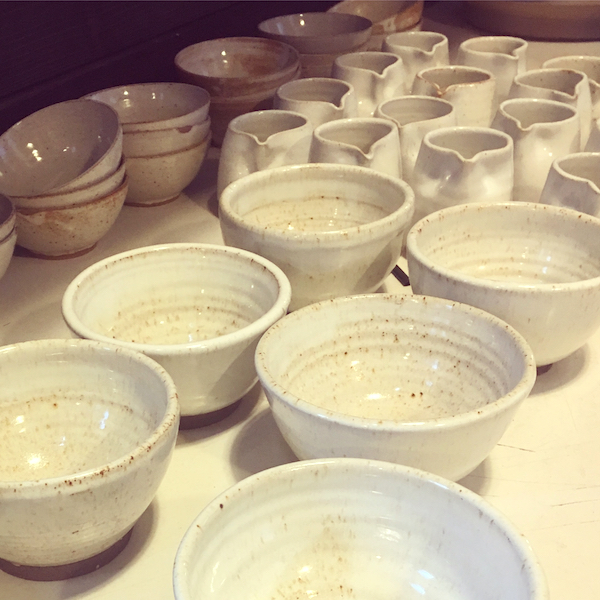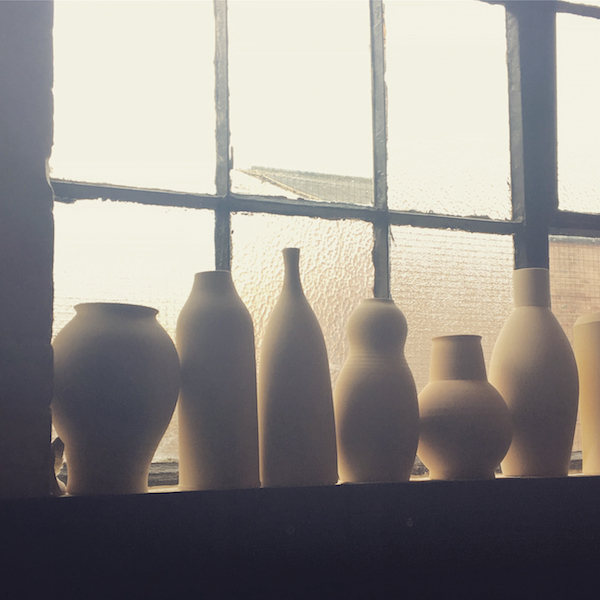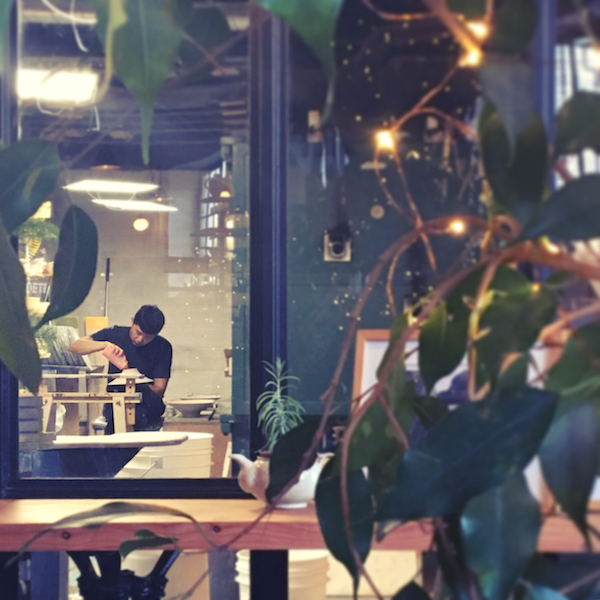 Food at Kiln
The kitchen dishes out freshly prepared food daily, with vegetarian and vegan options a prominent feature. Salad plates, a hummus sharer, beef casserole, mushroom sliders and dippy eggs are just a few of the tasty delights you can expect to find on the menu.
By the time we arrived at Kiln, we had missed the brunch selection, which is served until 1pm, so we ordered from the afternoon and evening menu instead.
My friend enjoyed Kiln's take on shakshuka (£7.95), a dish popular in the Middle East and North Africa – a winning combination of poached eggs, juicy tomatoes, slow roasted red peppers and crumbly feta, served alongside toasted slices of sourdough.
Meanwhile, I tucked into the Kiln shelf pizza (£9.95), a thin sourdough base topped with a simple blend of basil and mozzarella, presented on a very hot baking stone. The base could have been crispier, but my main quibble was that it was served after my friend had already cleared her plate, so the timings could have been better. The pizza was huge though, so I ended up taking my leftovers home to finish later that evening.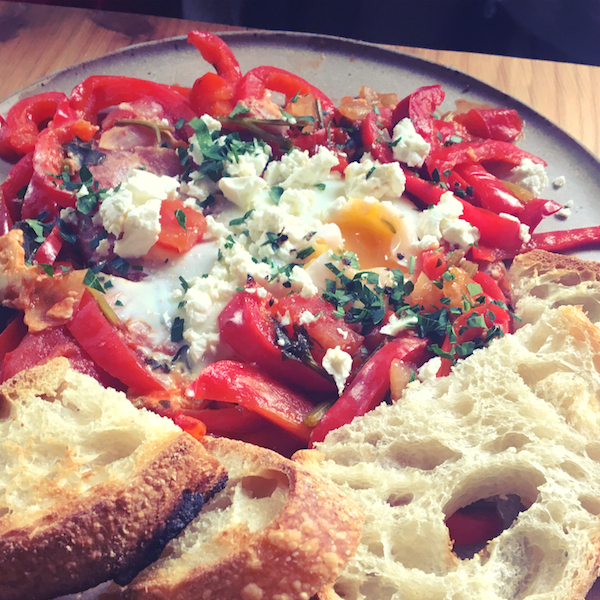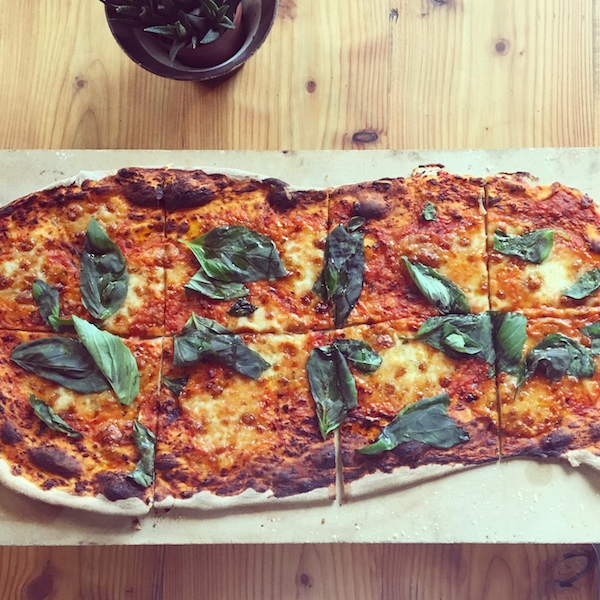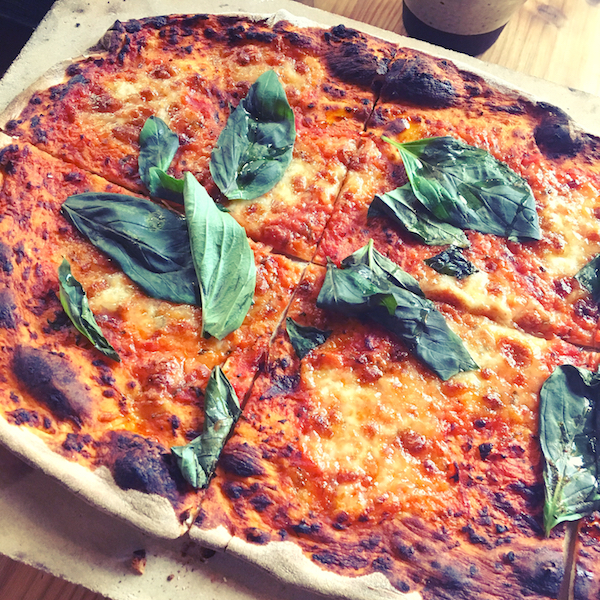 If you love cake, you'll love Kiln's selection of sweet treats, with flavours such as rose-infused vanilla sponge, pecan and maple cake and classic lemon drizzle, but we were too stuffed to even contemplate sharing a slice!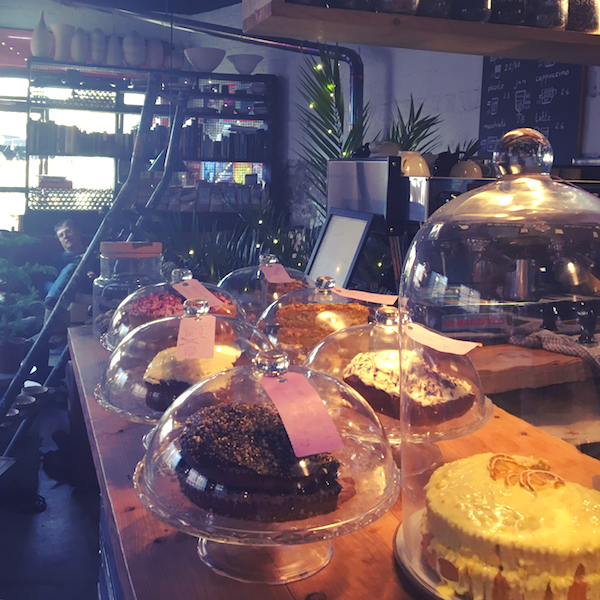 After hearing so much about Kiln on the grapevine that is social media, I was glad to finally make it along and experience this hideaway of a cafe for myself.
Watching the potters at work really makes you appreciate the skill, time and talent that goes into producing all the pretty ceramics on display and for sale. And it's this creative setting that makes Kiln such a lovely, chilled space to hang out.
For more information about Kiln Workshop & Kitchen, visit www.kiln.cafe
SaveSave
SaveSave
SaveSaveSaveSave
SaveSave