Jewellery-making workshops at The Glamorous Owl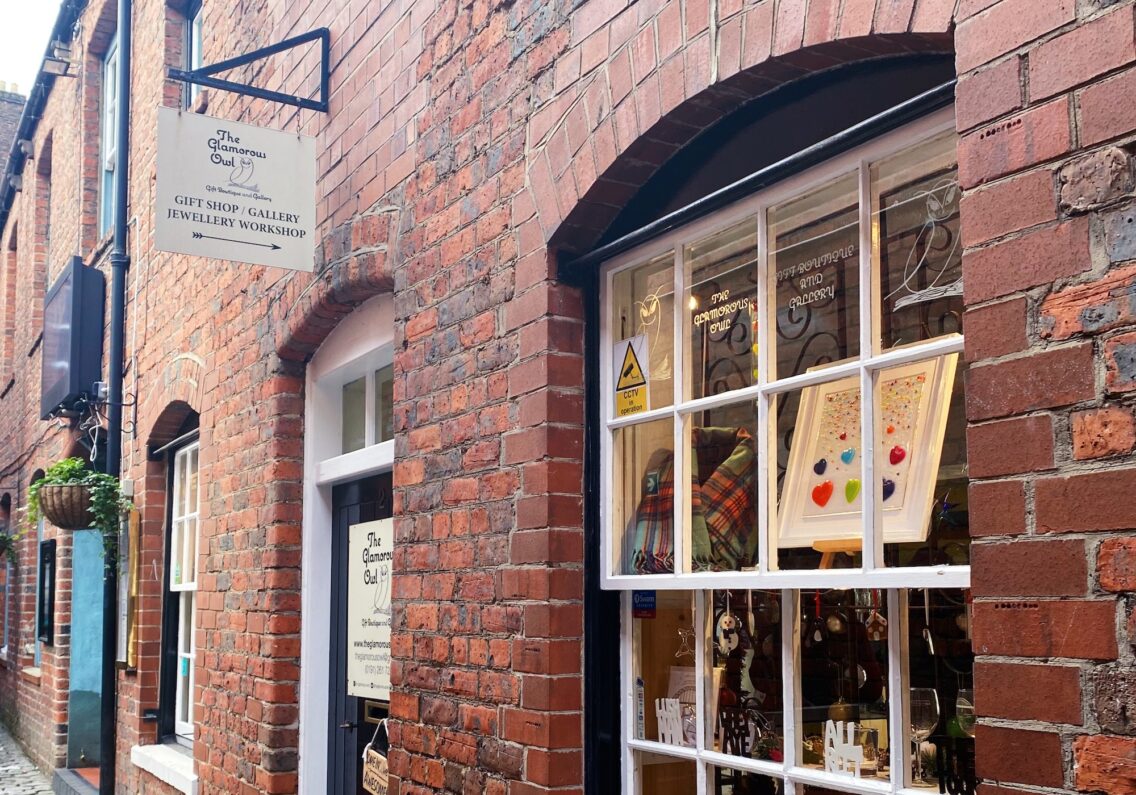 Get creative and learn a nifty new skill with a jewellery-making workshop at The Glamorous Owl in the heart of Newcastle.
Get your craft on and create a unique piece of jewellery under the expert guidance of The Glamorous Owl.
This charming gift shop and workshop space is set within the cobbled streets of Old George Yard, a stone's throw from High Bridge in Newcastle city centre. It's a quaint little pocket of the city that time has long forgot, with a selection of independent shops nearby.
Local silversmith Claire Chapman runs the venture, which has become a go-to destination locally for jewellers-in-the-making keen to craft their very own shiny piece of jewellery.
One-off ring-making and bangle-making beginner workshops take place every week, or for those who want to truly master the art of jewellery-making, more in-depth 12-week courses are also available.
Ring-making at The Glamorous Owl
I took part in a silver ring-making workshop one Sunday morning, which my friends and I had pre-booked a few weeks earlier.
Several different workshop spaces are attached to the gift shop, but ours was located upstairs. 
Our session began with us all selecting the width of our bands, with three choices available. We also picked the finger we wanted to wear the finished piece on, and used a ring sizer to figure out the corresponding length. We were then presented with our 'ring' in a linear strip of silver.
Step by step, our experienced silversmith talked us through all the tools, techniques, and processes to help us bend, shape and form the finished piece. 
To begin with, the ring looked far from a ring, and more like a squashed piece of metal, as I transformed it into a curved C-shape and then brought both ends of the band closer together.
Soldering the metal with a blow torch was the fun part. This is when the ring finally becomes one unified loop.
Next, I filed the edges with scraps of rough paper and then polished and buffed the ring with a soft cloth to make it ultra shiny and ready for my decorative touches.
I opted for a dappled effect, which involved a little bit of thorough yet delicate hammering to dent the surface of the ring all around and give it a brushed texture.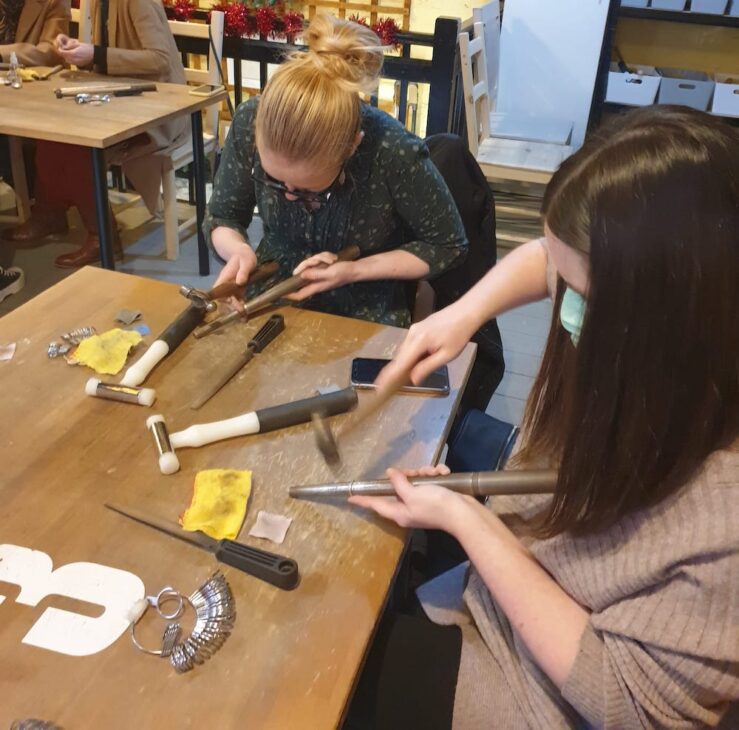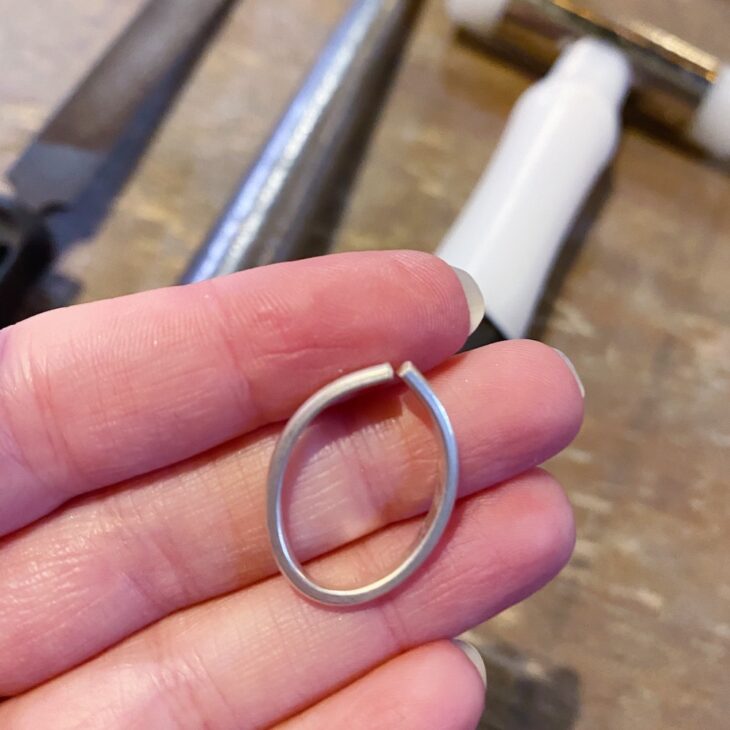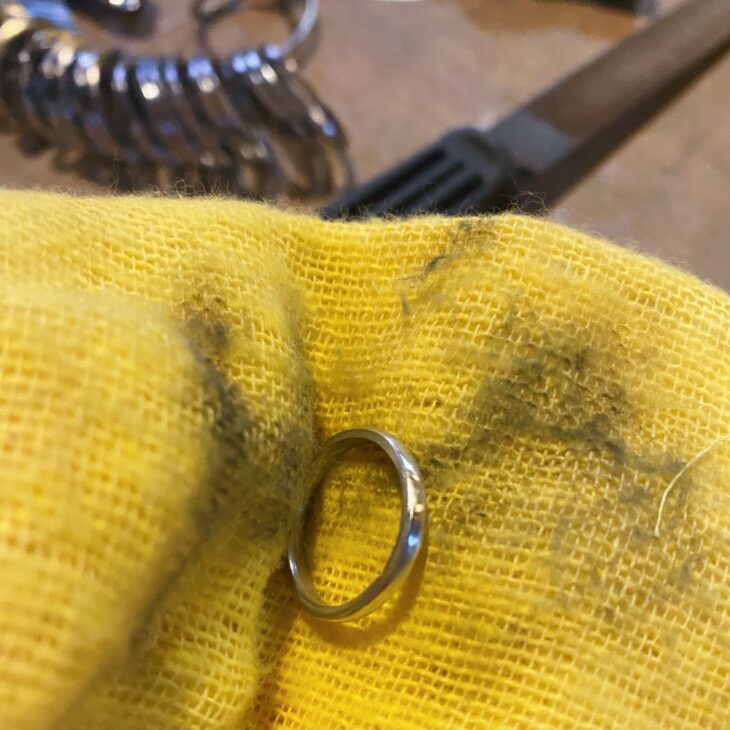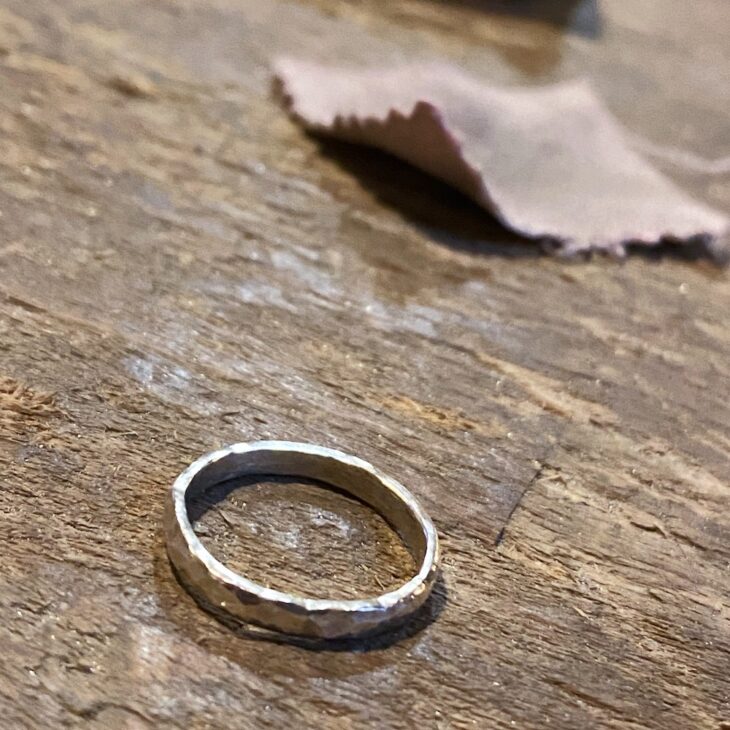 The workshop took around two hours from start to finish and I loved the end result!
The pace was just right and everything was explained really clearly, with our workshop tutor demonstrating some of the techniques first and stepping in to assist with the tricker bits. 
There's something pretty special about handcrafting your own jewellery and making an accessory exactly how you want it to be – and knowing that it's a truly original piece that no one else will have.
The workshop would also make a wonderful gift experience or – if you can find out the person's ring size first – you could make them a band as a treasured keepsake instead.