Gino D'Acampo Newcastle restaurant review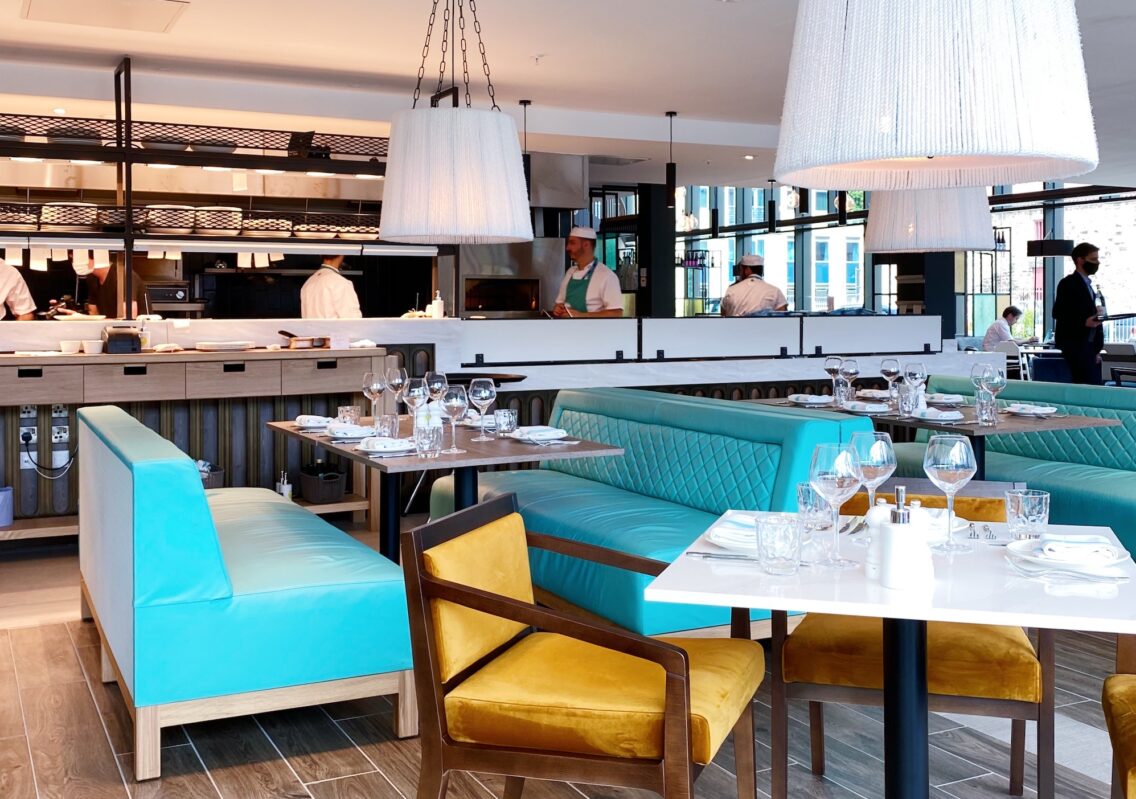 Celebrity chef and restaurateur Gino D'Acampo has unveiled a new restaurant on Newcastle's Quayside serving up classic Italian cuisine and dishes inspired by his travels. But how does this swanky new addition fare?
I have to admit, I've always been a bit of a Gino D'Acampo fan, lured in by his Italian charisma and sheer passion for cooking. He always makes me smile when he's on the telly! So you can imagine my reaction when I heard he was expanding his restaurant empire into the Toon with a swish new establishment on Newcastle's bustling Quayside.
Opening up earlier this summer, the new Gino D'Acampo Restaurant is situated within the brand new INNSiDE by Melia Hotel, next door to the Wetherspoons Quayside Bar. It's great to see new developments springing up along this stretch of the river and making the most of this iconic location.
Since opening its doors, I've visited the restaurant not once, but twice, and this review draws on my experiences from both occasions.
Inside Gino D'Acampo's Newcastle restaurant
The location is undoubtedly one of the best things about this restaurant. The River Tyne glistens just a few metres away and you can admire the stunning High Level Bridge downstream.
As for the restaurant's interior, this is crisp and bright, dominated by a serene turquoise and white palette, with sleek booths, low hanging lamp shades, and framed pictures of Gino with his celebrity friends strewn across the walls. You'll also find sizable outdoor seating areas – perfect for enjoying the few weeks of warmth we get here in the north each year!
Overall, the open plan ambience is pleasant, and on my first visit, I enjoyed what felt like a front-row seat for the annual Boat Race of the North, which was a real treat to watch through the floor-to-ceiling windows.
On the Gino D'Acampo restaurant menu
The menu is big – perhaps too big (maybe he needs to listen more to his pal, Gordon, on simplifying things?!). There are around 60 options on the main menu, featuring pizzas, pasta, antipasti, salads, risotto, seafood, meat from the grill, and sharing boards.
I really liked the anecdotes used throughout the menu; it was as if Gino was personally introducing each dish to me (and only me) and I found myself imagining his accent and voice inside my head.
When I visited one Saturday for lunch, I decided to go for the grilled chicken Caesar salad, as I always prefer lighter options during the summer months. As salads go, this was a good-sized portion of chicken, fresh gem lettuce, salty pancetta and crunchy croutons, with pecorino cheese and classic Caesar dressing. Nothing out of the ordinary – just a tasty salad.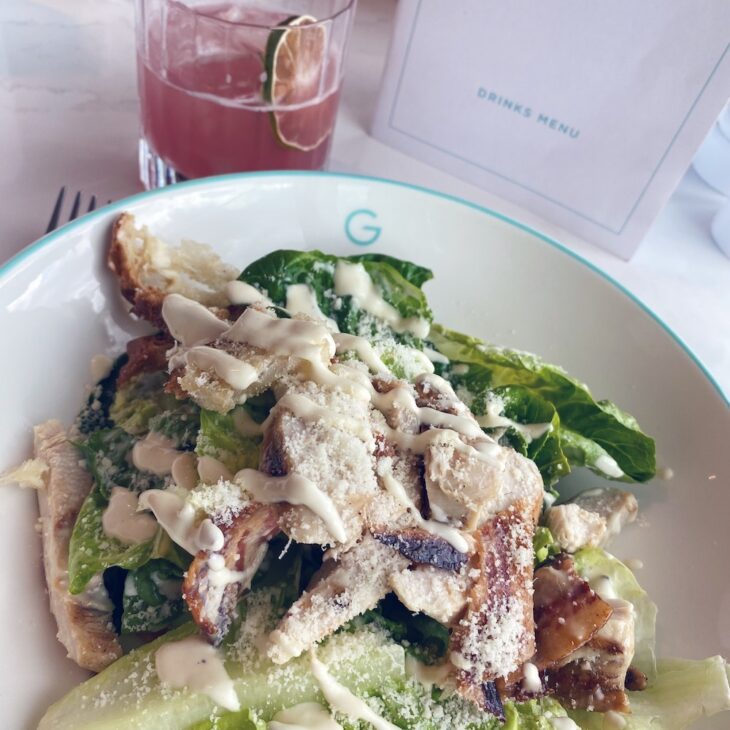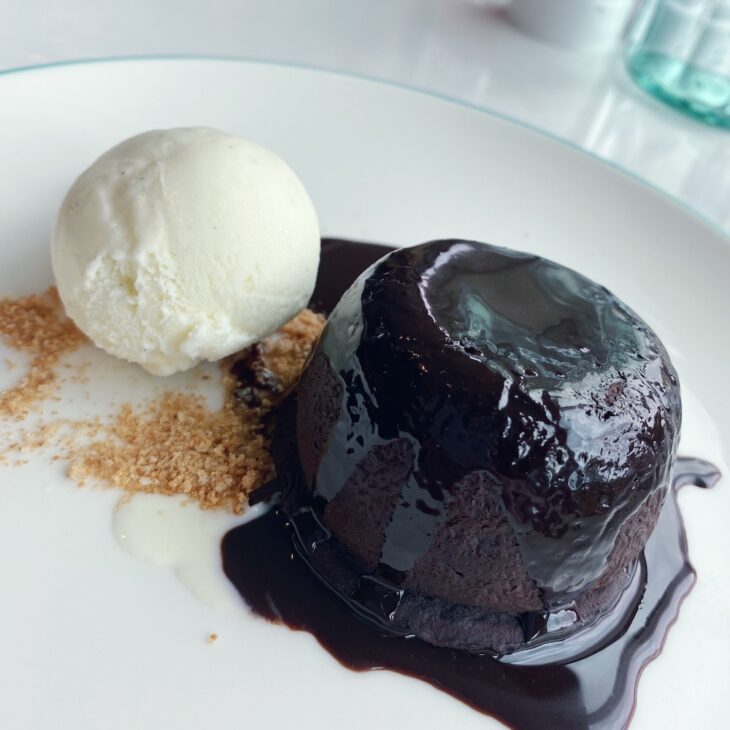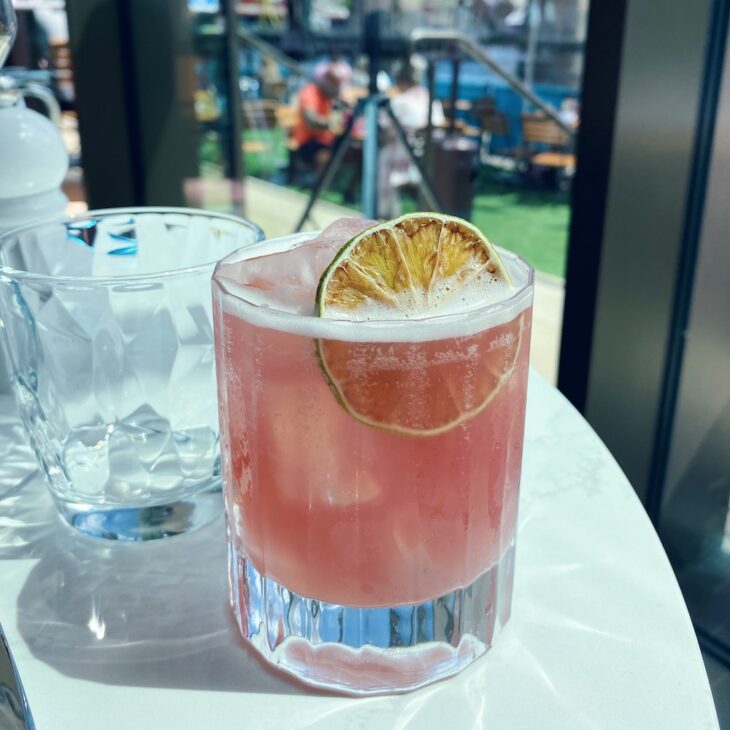 I was happy to return to the restaurant a month later when another friend fancied giving it a try. This second visit, however, was quite disappointing.
I chose the crab and prosecco linguine with chilli, which arrived as an untidy mound on my plate alongside a meagre smattering of cherry tomatoes. The crab was flaked through the pasta strands, but it was all a bit too dry in texture. The waiter offered to add a tomato-based sauce, but this did little to improve the dish. It wasn't worth £18, in my opinion. 
My friend's lasagne didn't fare much better. The presentation was also underwhelming, with a lurid splodge of pesto swirled around the edge of the dish.
It all just seemed a bit sloppy.
However, all was not lost. My dessert – chocolate fondant with ice cream – was a delight thanks to its molten liquid centre packed with chocolatey goodness. (I picked this on my first visit, too, and thought I'd play it safe and order it again!)
My cocktails were also lovely both times. I loved the fruity Postcard from Portofino, which was a luscious blend of Finlandia vodka, Passoa, watermelon, peach, raspberries, lime, and cranberry. Pure summertime crammed in a glass.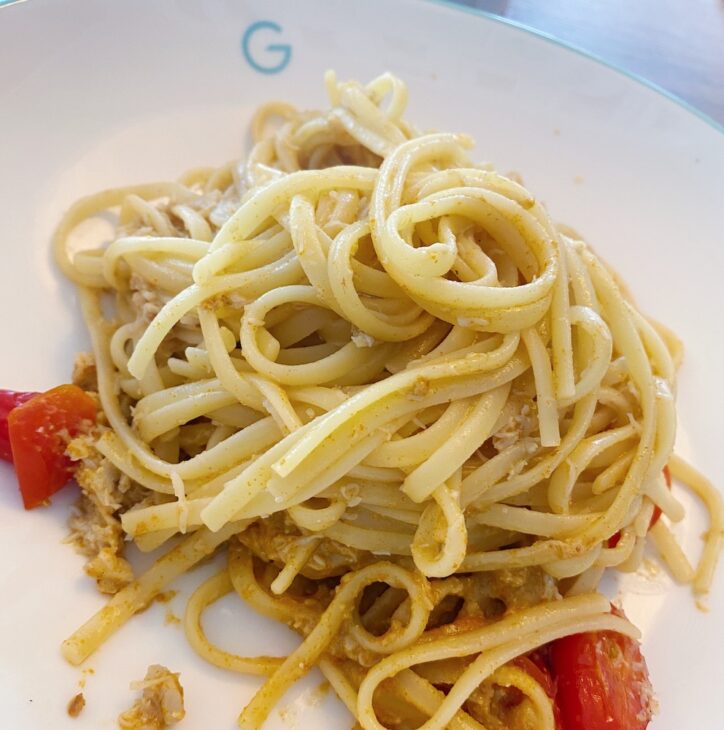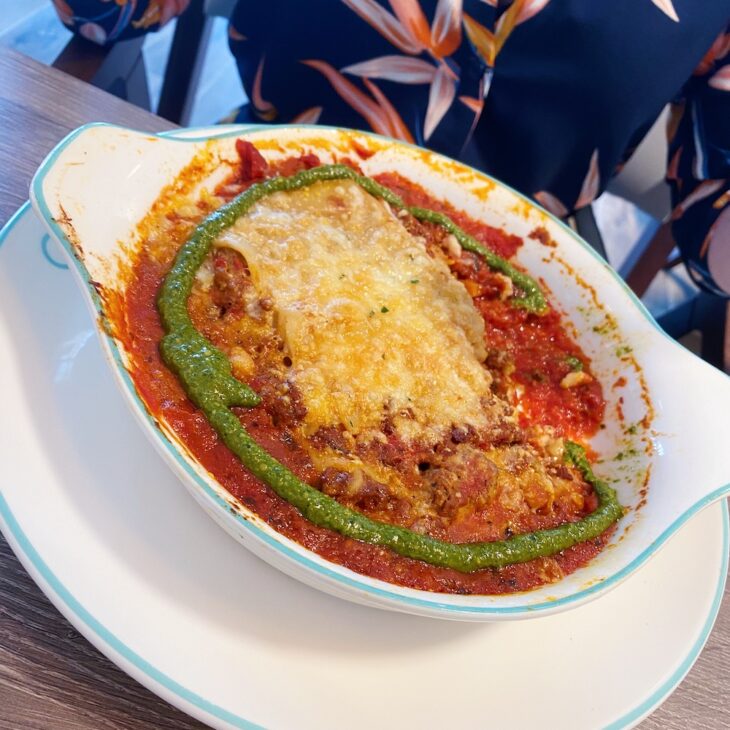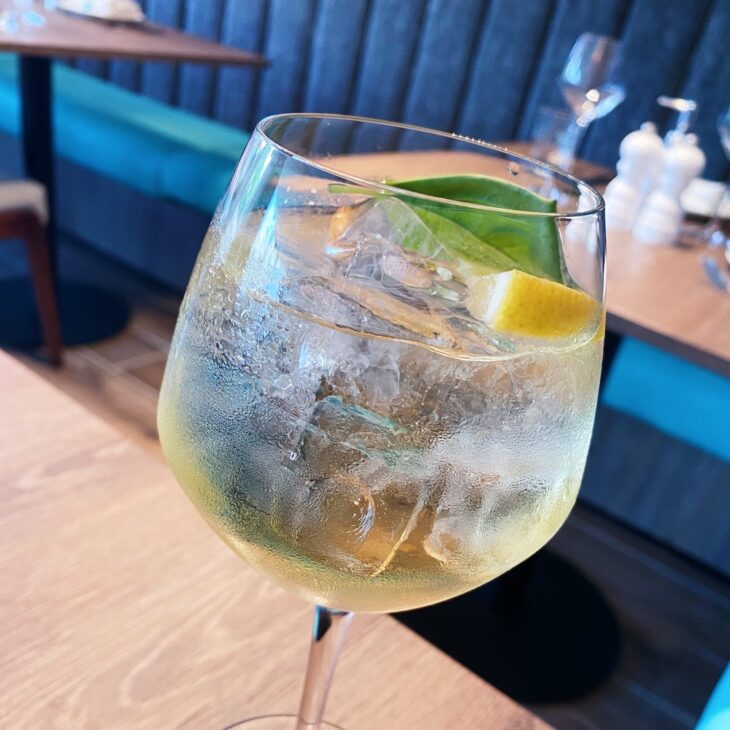 Is Gino D'Acampo's Newcastle restaurant worth booking?
 For me, this new Gino D'Acampo restaurant offers all the charm of Gino, minus the flair we've come to associate with this flamboyant and passionate chef.
The trouble with a restaurant like this is that sometimes it can rely too much on the celebrity chef's name that hangs above the door. The allure of a beautifully decked-out restaurant, combined with a chef's popular personal brand, doesn't always match up to the food you're actually served. 
Jamie's Italian, which was located by Grey's Monument a few years back, is a case in point. It fell short of what you'd expect from a restaurant attached to such a high-profile chef, and it didn't last long.
Reflecting on the inconsistencies between both my visits, on balance, I think we have better-priced and more authentic Italian restaurants elsewhere in the city. That being said, if you're happy for a stellar riverside location to make up for what will likely be an average plate of Italian food, then Gino D'Acampo's new venture in Newcastle will be sure to appeal.