Everyman Cinema Newcastle brings a boutique movie-going experience to the city with its retro screens, stylish bar, and food and drink service.
Who doesn't love going to the cinema?
A few hours of pure escapism, stirring all kinds of emotions and ogling over our favourite actors on the big screen.
I thank my two-year stint at Blockbuster many years ago for re-kindling my love for film, but it has to be said that the cinema beats streaming on household gadgets, hands down. The ambience, special effects, surround sound and, of course, seeing a film as soon as it's released, minus interruptions – nothing quite compares to this setting.
Here in Newcastle, we have the likes of box office pleaser Cineworld at The Gate and the independent and much-cherished Tyneside Cinema to choose from. There is, however, another movie theatre in the mix, vying for the starry-eyed attention of us film lovers.
The Everyman Cinema swung open its doors in the former Legends nightclub spot on Grey Street earlier this summer. It looks like an old-style cinema from the street, with its twinkling lightbulbs, illuminated retro signage and letter board.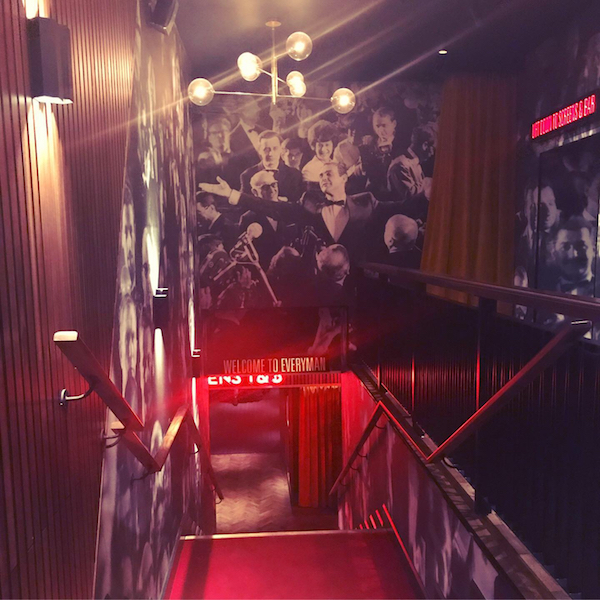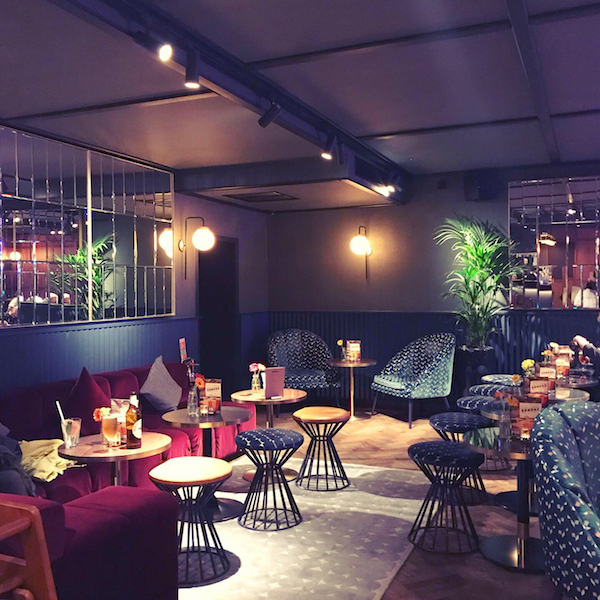 Located in the basement, exuding those 'I've just stumbled across a hidden gem' vibes', it's rebooting the cinema-going concept with a boutique twist.
An intimate cinema experience at Everyman
Inside, Everyman boasts four cinema screens and an ultra stylish bar. In fact, the bar is so nice, I've even been in for a few drinks without actually going to see a film afterwards!
The screens are intimate in every sense of the word, with the largest featuring 79 seats and the smallest just 36. Spread over a handful of rows, the seats are like snug miniature sofas with plump cushions and foot rests, and plenty of leg room. It screams date night, but it's also great for film trips with your mates.
Food and drinks straight to your seat
One of the best things about Everyman Cinema is that food and drinks are served direct to your seat before the film begins.
From classic cinema staples such as sweet and savoury popcorn and ice cream, to pizzas, sharing plates of hummus and flatbread, burgers and cake – you can indulge in all sorts of tasty snacks while watching the latest flick. If you have a sweet tooth like me, I highly recommend the cookie dough with ice cream, baked in-house.
Tipples include a variety of cocktails, wine, beers, cider, fizz and even hot chocolate, tea and milkshakes!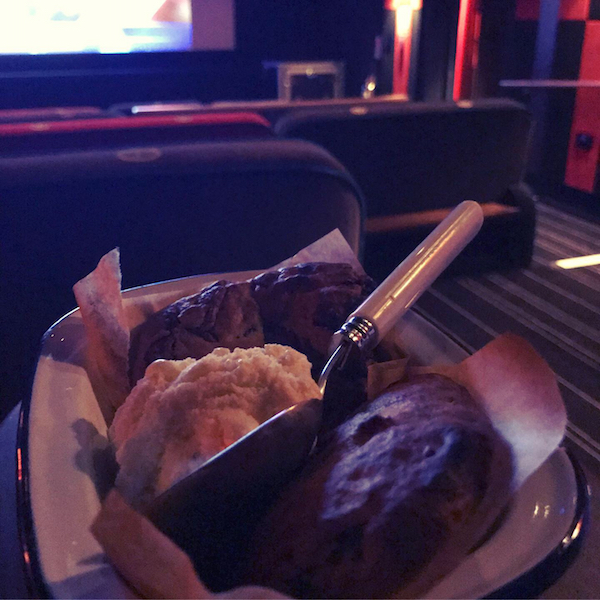 Once everyone is seated, a member of staff greets the entire theatre, introducing themselves and remaining on hand for any last minute food or drink orders as the lights dim and the trailers get underway. It's a really nice personal touch.
The picturehouse is very much geared towards providing a quality movie-going experience. And considering the average cost of a cinema ticket these days – it's all about value for money and experiencing something with a little bit more flair and comfort than your typical, and dare I say it, characterless multiplex.
What you can watch at Everyman Cinema
Film-wise – you might expect Everyman to go all arthouse and film noir on us, but actually, it screens the latest blockbuster releases alongside indie films and classics. I've seen Rocketman and Men In Black: International there over the past few months.
You can also catch live screenings of concerts and theatre productions, as well as Q&As and one-off events.
Does Everyman make the final cut?
Variety is always a good thing and that's what Everyman Cinema brings to the city.
So whether you're an avid filmgoer or just looking for something extra special for your next date night, it won't just be the film choice you'll be mulling over – it'll be the venue too!
For more information about Everyman Cinema Newcastle, visit www.everymancinema.com.