Newcastle Sparkles delves into Newcastle's dark past of witch hunts and executions with The Escape Key – the city's number one escape room experience.
Are you ready to get locked up in a room with your mates, with 60 minutes on the clock as you complete a series of challenges to secure your freedom?
Welcome to the escape room craze, an activity that's become mainstream in recent years, with outlandish themes and quirky locations providing the backdrop to this mysterious, fun and relentlessly challenging experience.
Newcastle has several escape rooms dotted around the city, but securing the coveted number one escape room spot on Trip Advisor is The Escape Key on St Andrew's Street, in the Gallowgate area.
The Escape Key has three thematic rooms: witch, plague and armageddon. Another room is currently in the works with an intriguing sounding steampunk vibe, nodding to the historical importance of Mosley Street in the city centre which, in case you didn't know, was the first public road in the world to be electrically lit, back in 1880.
And this is what makes The Escape Key particularly unique compared to other escape rooms here in the city – the experiences are crafted with Newcastle's local heritage in mind. So not only will you have fun with your mates, you'll leave with a few interesting facts too!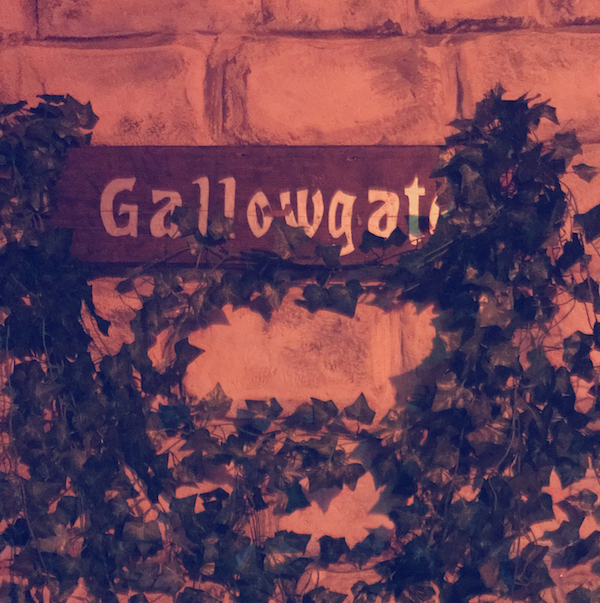 Martin, our host for the evening (who also happens to be the creator of The Escape Key) set the scene for us before we entered our room of choice for the evening – the witch room.
He revealed Newcastle's dark and twisted past, sharing true accounts of witch hunt trials from 1650 which led to the execution and burial of locals in unmarked graves in the church yard opposite.
We then watched a short film telling the grim story in more detail and, crucially, revealing a small clue that would help us once we stepped inside the room…
What to expect in the escape room
Of course, I can't give too much away, as this would spoil the surprises that await. But we were promised challenges, puzzles and tasks that would draw on skills from each one of us – creativity, problem solving, mathematical ability and logic.
And that's what we got.
Every object and wall marking is there for a purpose and collectively we had to figure that out. There's no starting point, which threw us all a little, as we literally had to step inside, familiarise ourselves with the surroundings and get stuck in.
Once we completed individual puzzles and games, these naturally led onto something else. And the good news is that there's no combination lock in sight!
All the while, a screen ticked down the minutes and seconds, with little hints popping up every now and again to steer us in the right direction.
Occasionally, Martin's voice bellowed through a loudspeaker with additional clues. For extra help – there's even a bell. (Confession: we had to ring this once!)
You're probably wondering if we actually escaped? Well, the answer is, yes – with just two minutes to spare!
Apparently, the room has been completed before in a record 33 minutes. Featuring 21 puzzles and a difficulty rating of 8/10, I'd say that's impressive. We were just pleased to escape at all!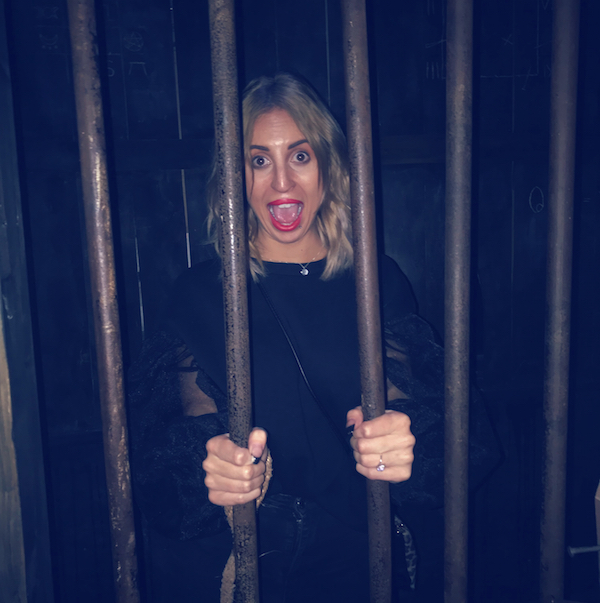 So what are my top tips for a successful escape against the clock?
Be observant – look at EVERYTHING around you
Be curious – you're encouraged to touch objects and explore your surroundings, so do this!
Listen – the witch room features a number of electric games, where objects will unlock and pop open or may make a sound
Split up into pairs or smaller groups to work on multiple tasks at the same time
Communicate – it goes without saying, but make sure you all share what you've solved or discovered along the way as everything is connected
Keep an eye on the clock – an hour goes faster than you would imagine!
And…have fun! We had our serious moments in there, but it's a game, so don't get too confrontational or frustrated when trying to solve the puzzles
The Escape Key experience
This was my first escape room, although a few of my friends had done other ones before which were more Crystal Maze-y in style.
Everyone agreed that this was a first-rate experience as it had the perfect blend of practical and intellectual activities.
So much thought and creativity has gone into creating a compelling story and fully immersive setting, with superbly crafted props, ambient lighting and a few surprises all adding to the tension and atmosphere in the witch room.
It's no surprise to hear that The Escape Key is listed in the World's Top 100 Escape Rooms, too.
Prices depend on the size of your group and the day you book. And with more than one room to choose from – it means there's always an excuse to go back for more!