Musical stage show Dusty and the Shades of the 60s celebrates the life and music of pop icon Dusty Springfield. Ahead of the tour landing here in the North East this month, we catch up with star of the show, Emily Clark, to chat beehives, pearl costumes, and hitting those high notes.
What excited you most about taking on this role in Dusty and the Shades of the 60s?
The show itself and getting to play the amazing artist that is Dusty, as well as all the songs, music and costumes which are so flamboyant. Of course, there's the beehive and smoky eyes, and celebrating the music of the 60s era, too.
Have you discovered anything new about Dusty Springfield through doing the show?
I've learnt a lot about her private life and also her music. I like the fact that she also produced music and had a say in the tracks she was recording and performing. If she didn't like something, she'd let people know about it! I also like that she had a wacky sense of humour, which is similar to my personality.
What's your favourite song to perform in the show?
You can't go wrong with Son of a Preacher Man – everybody loves that song! You Don't Have to Say You Love Me is another highlight – it's very emotional for me, not because of the lyrics but because of the music itself in terms of how it sounds. It's such a dramatic song. You can hear everyone singing along which makes it such a lovely track to perform.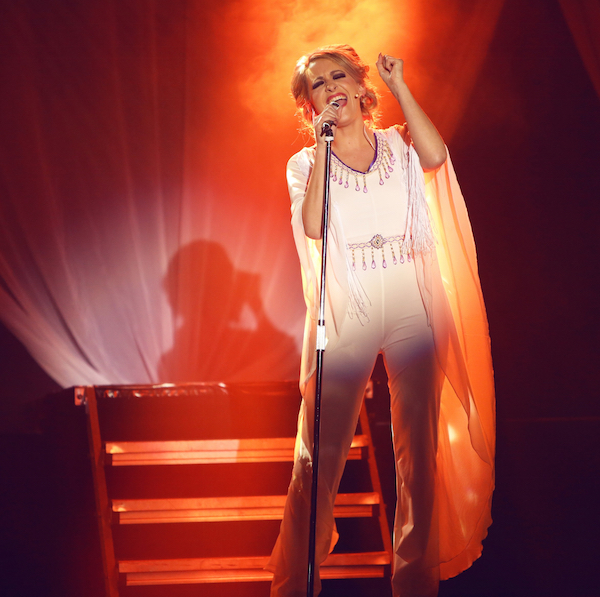 What's the most challenging track to perform on stage?
Dusty was influenced by the Motown sound and I get to sing a song from one of her favourite artists – Arentha Franklin's Natural Woman. That's one of the most challenging in terms of the notes I have to hit.
Do you have a favourite Dusty Springfield look?
I've always loved that look with the bouffant hair and smoky eyes. There's one costume which I compare to a nightie – it's so comfortable, yet beautiful, in a lovely pale blue colour with pearls. For me, when I'm in that costume, I feel like I'm playing the part of Dusty. There's also another costume that's white with tassels and purple gems which was custom-made for the show and it looks amazing on stage.
Can you tell me more about the Dusters?
The Dusters dance throughout the show, performing with the Shades during their medley of upbeat tracks and getting the audience a bit more involved. Dusty's songs are much slower and heartfelt, so the dancers keep it light.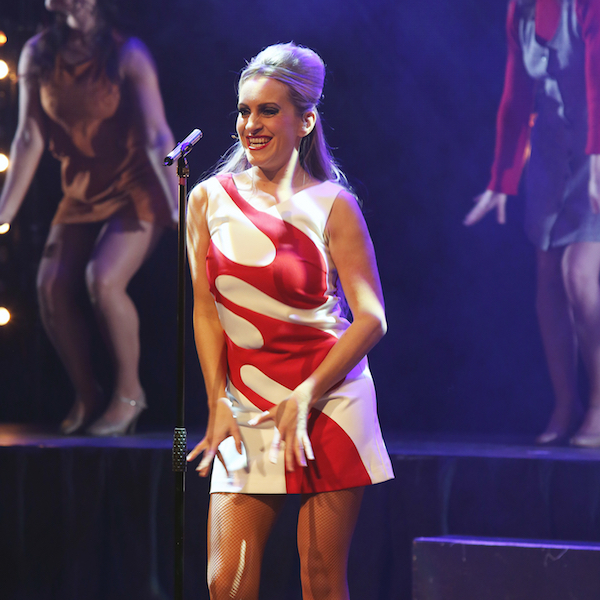 How would you describe the Dusty audience?
The Dusty crowd typically consists of those who grew up in the 60s and remember her, but we also have a real mix of ages which is nice to see. I think it's important we show different generations different styles of music to help keep it alive.
Is there any other pop icon you would love to play in the future?
I've played Dolly Parton in the past which was incredible, and I've also played Amy Winehouse and Pink. If I could play one person though, it would be Tina Turner. And one of the biggest influences from my childhood was Madonna, she was – and still is – such a strong character.
Describe Dusty and the Shades of the 60s in three words.
That's a hard one for me as I'm a talker, but I'd say sixties….and Dusty Springfield!