Why did Durham Distillery decide to branch out into whisky, alongside your existing gin and vodka products?
Since our launch five years ago, our gin and vodka brands have gone from strength to strength, and are stocked in the likes of Fenwick Food Hall and Majestic Wine stores across the UK. Entering production of whisky felt like a natural next step for Durham Distillery. This will be a first for the North East and what we hope is exciting news for not just fans of the spirit, but local people who can be a part of the journey.
You're relocating later this year – can you tell me more about this move and how this fits with the company's wider ambitions?
Relocating will not only give us additional operations and storage capacity, but will enable us to become a visitor destination as part of Durham's expanding leisure quarter. The aim is to host guided tours around the distillery as well as private functions and corporate events. We also envision our new location being a welcome space for local's to enjoy as a meeting place, and hope to open our doors later this year.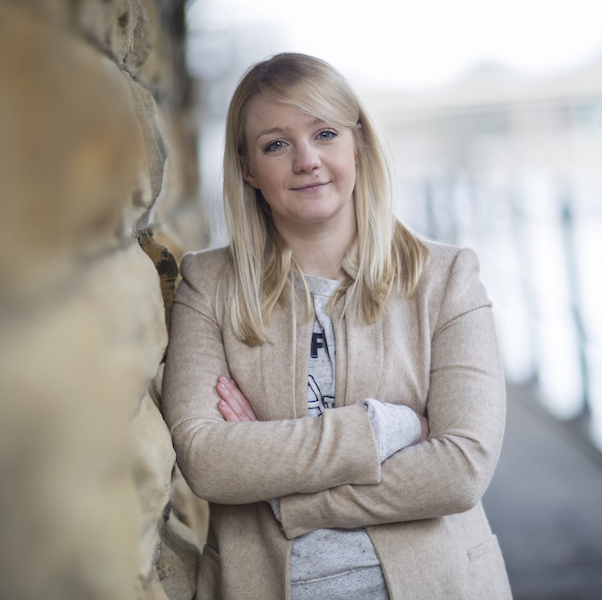 How can consumers get their hands on the first batch of Durham Whisky, ready for release in 2021?
We have opened up limited chances to be a part of whisky history ahead of entering production later this year. Fans can be amongst the first to own and taste a bottle, case or cask of Durham Whisky with our exclusive packages, named after the city's bridges.
Those who purchase a package will receive a single malt whisky drawn from a selection of the initial Private Reserve first fill Bourbon and Sherry casks. In addition to this, Private Reserve members will receive regular updates on the distillery, whisky production, tours and events.
Aside from whisky, these packages also include a limited edition gin which will be the first batch produced in the new distillery, with only 1000 bottles up for grabs.
As head distiller at Durham Distillery, where do you start when developing a new spirit?
As with most products the flavour and quality are directly related to the raw ingredients used and the method undertaken. At the heart of our Durham Whisky will be barley grown within County Durham alongside local water; working with these raw ingredients and understanding their characteristics is key. There are several factors when designing a spirit relating to still design, cut points and fermentation temperatures, which are all to be determined to the type of spirit we want to create. As we are designing our own stills we can pre-determine some of the attributes.
What's the most exciting thing for you, personally, in the process so far?
Building an amazing team; it really is the key to the business and makes the good and difficult times so much better. We are creating a place to work that is rewarding, fun and challenging, allowing personal and professional development; where people care and make great friends.
For more information on the Durham Whisky packages visit www.durhamwhisky.co.uk. Cask consultations can also be booked.  
SaveSave
SaveSaveSaveSave
SaveSave