French restaurant Côte Brasserie opened its doors just a few weeks ago and, according to its website, looks to the brasseries of Paris for inspiration. The chain, which has restaurants in locations such as Harrogate, York and Bath, champions relaxed all-day dining and promises an authentic French dining experience.
As one of my favourite places, Paris holds lots of special memories for me, so I was excited to visit Côte and see if the restaurant could, in fact, bring a little piece of Parisian chic to the Toon.
Modern, classy and understated in its decor, the restaurant appears to be the perfect fit for its new home nestled on the corner of Grainger Street, in what was formerly Barclays Bank. And like other bars and restaurants in this part of the city – the architecture inside is something to really admire.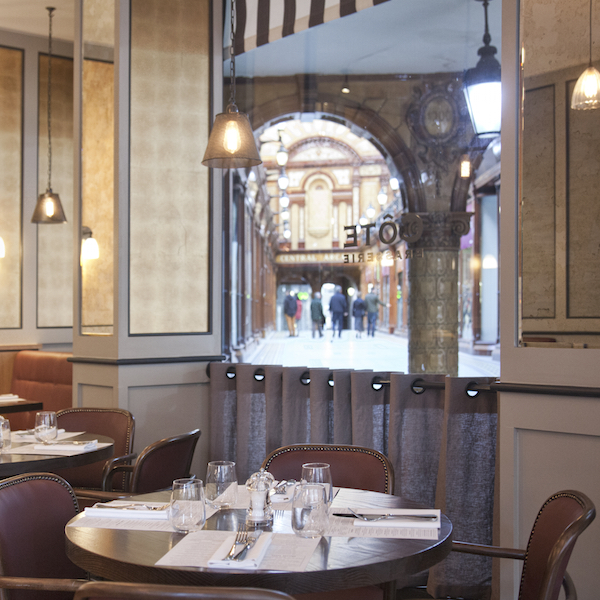 On the menu
Along with its breakfast offering of pastries, croque-monsieur, sausage baguette and such like, there's also an a la carte and set menu to pore over. Expect classics like French onion soup, beef bourguignon, poulet from rural Brittany, Breton fish stew and crème caramel.
We were treated to a selection of starters, including breaded calamari (£6.75) sautéed in garlic, lemon and parsley, a traditional charcuterie board (£7.25), and a warm endive, walnut and crouton salad (£5.75) with a roquefort cheese dressing. All very appetising and nicely presented, too.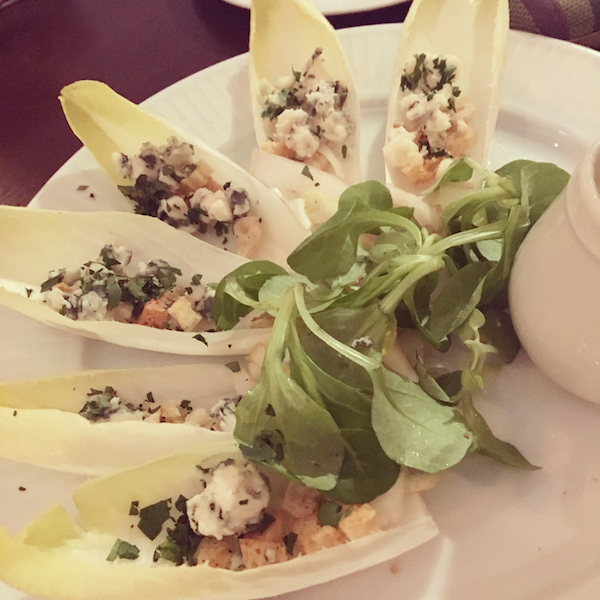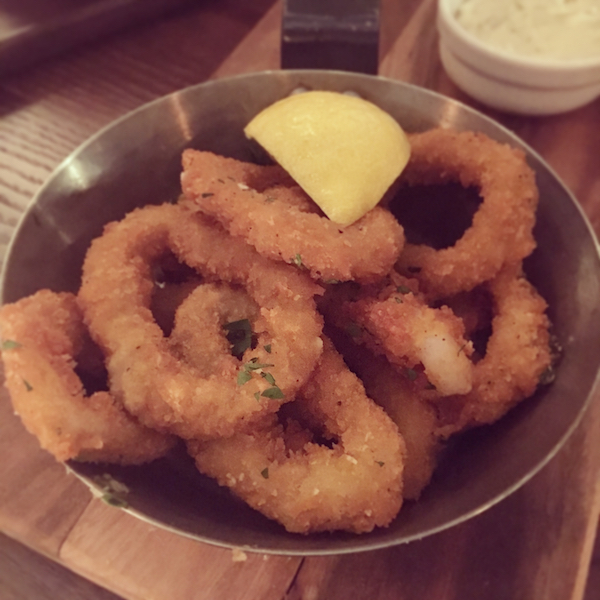 Mains
For my main course, I was tempted by the specials and opted for the pan-roasted haddock fillet (£14.95) with a beautifully crisp skin, served on a bed of crushed new potatoes, with baby leeks and carrots doused in a smooth and creamy leek sauce. It was the perfect autumnal dish. The portion was just right too, with the flaky white fish moist and brimming in flavour.
My friend, Claire, didn't mess about when it came to choosing her dish – she immediately settled on the rib-eye steak (£17.95) accompanied by frites and a dinky jug of peppercorn sauce (£2.25). There was a little bit of fat to trim off, and a juicy tomato or mushroom wouldn't have gone amiss to make the dish more satisfying, but overall it hit the mark.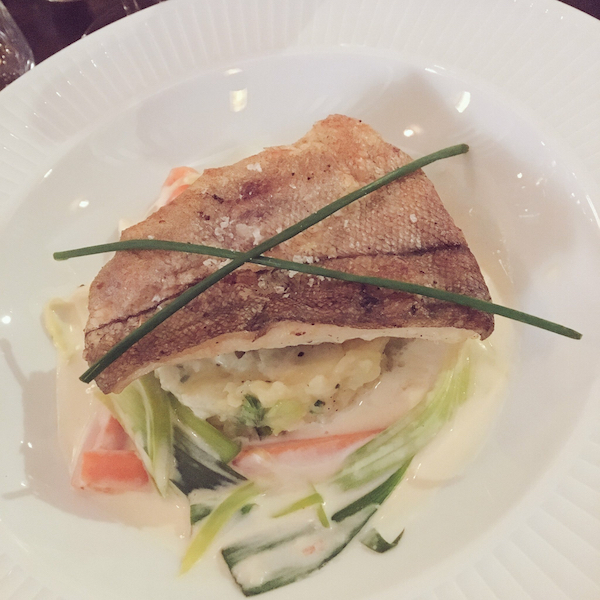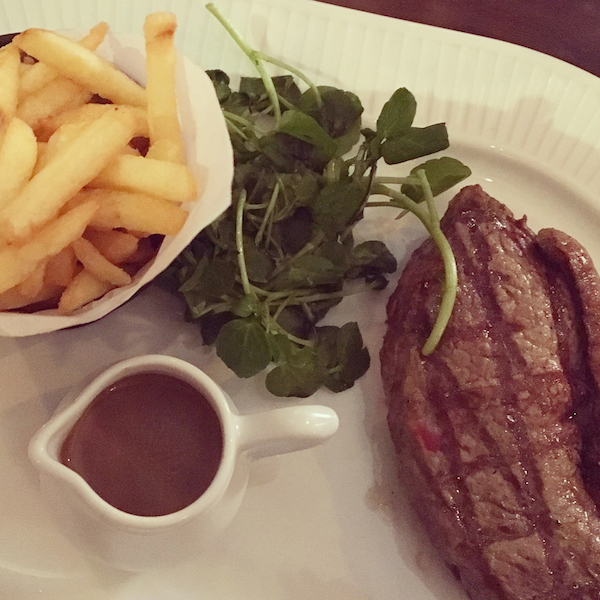 Desserts
Tarte au citron, creme brûlée and coupe noire are just a few of the joys you'll find on the dessert menu at Côte.
My chocolate fondant (£5.95) was a moment of sweet, sugary bliss, with its glorious liquid centre perfectly melting onto the plate as I split open the luscious pudding with my spoon. Meanwhile, Claire's thick chocolate and praline crepe (£6.25) was a plate-licker of a dessert, topped with caramelised bananas and a dollop of creme chantilly. Delish.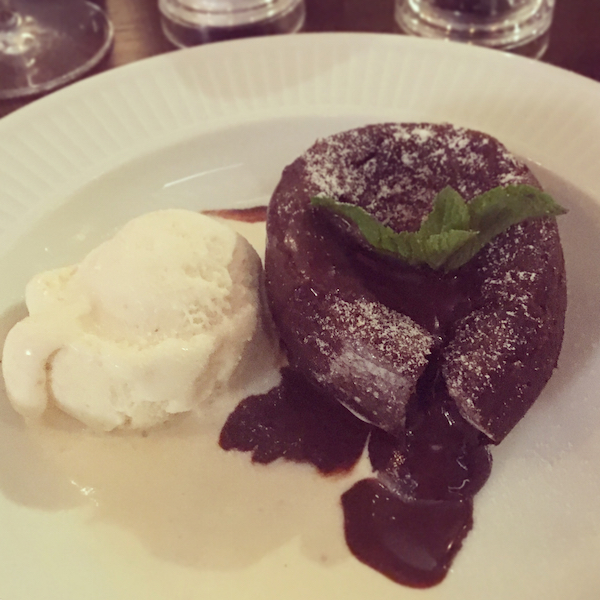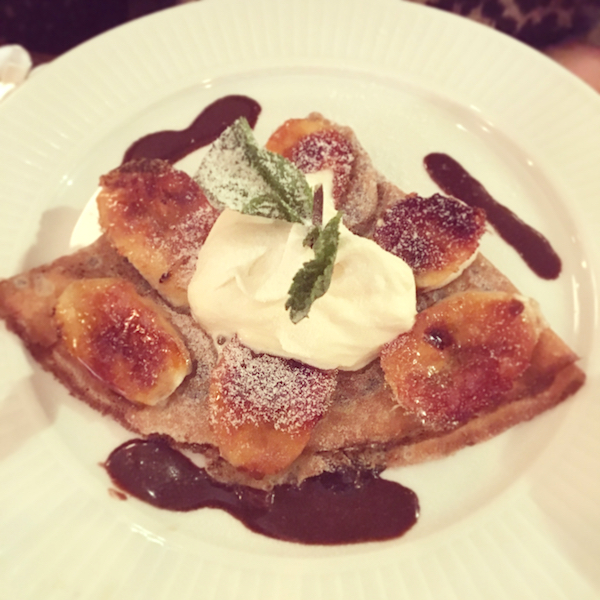 So, did my first visit to Côte Brasserie live up to my expectations? In a word, yes.
The setting is elegant and stylish – perfect for a date night or, in my case, a girly catch up. And, more importantly, the food on our visit was delicious. Next on my list is that breakfast menu though – sure to conjure up a throwback moment or two from my time in the beautiful City of Light.
For more information about Côte Brasserie Newcastle, visit www.cote.co.uk
Featured image: Côte
*Newcastle Sparkles was invited along to the press night on a complimentary basis.
SaveSave
SaveSave
SaveSave
SaveSave