How to climb Grey's Monument in Newcastle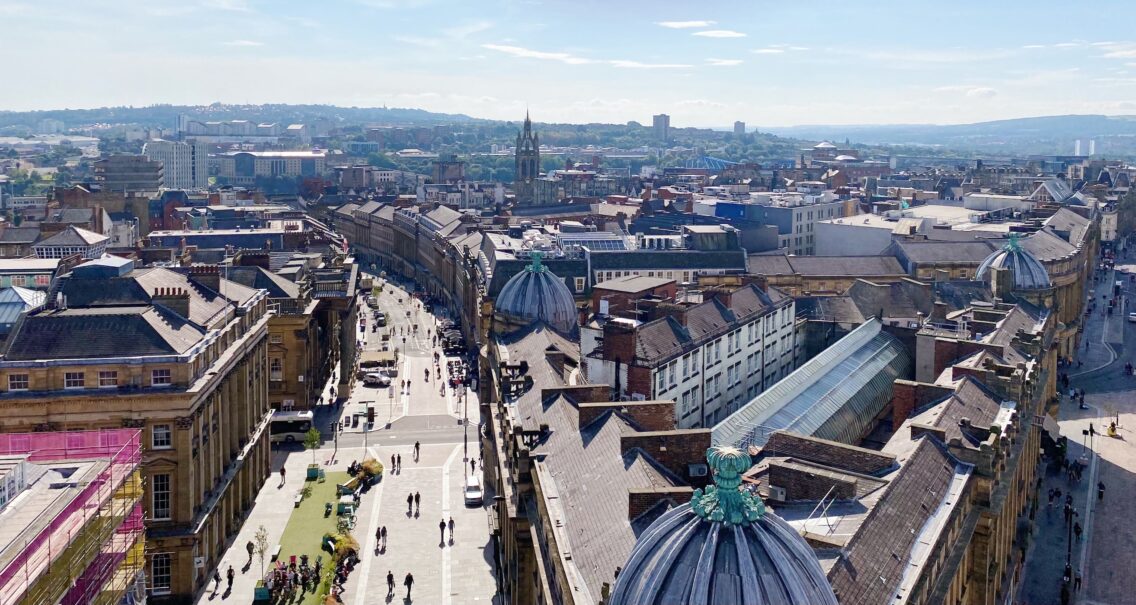 Ever wanted to climb to the top of Grey's Monument in Newcastle? Here's what you need to know…
Grey's Monument is undoubtedly one of Newcastle's most iconic landmarks, standing tall and proud at the intersection between Grey, Grainger and Blackett Street.
The 134-ft tall monument has stood the test of time. It was completed in 1838 and built to commemorate local politician Charles Grey, who was the British Prime Minister between 1830 and 1834. And yes, your regular cuppa of Earl Grey tea was named after him, too!
Plenty of steps and amazing views
It's 164 steps up the column's steep, narrow staircase to the very top, but boy, it's worth the climb! 
The 360-degree views of Newcastle are spectacular. In every direction you look, you'll be able to spot all the buildings, rooftops, steeples, streets and bridges that make Newcastle such a fantastic city.
I was incredibly lucky on my visit as it was a beautiful sunny afternoon, so I could literally see for miles into the distance and managed to capture some terrific photos of the surrounding cityscape.
Safety first at Grey's Monument
There's space for a maximum of eight people on the monument's small platform, although you'll have to make your way round in single file most of the time.
What you can't tell from the street level below is that the platform railings are really high, making it extra safe. I'm 5ft 2 and they were just a smidgen shorter than me, so I found myself on my tip-toes at times!
I'm not gonna lie, the winding staircase wasn't easy on my legs. And if you have a fear of heights or confined spaces, you might struggle, so it's worth bearing this in mind, too.

Is Grey's Monument worth the climb?
As someone who has lived in Newcastle for over 20 years, I've lost count the number of times I've walked past this landmark, met friends, dates and colleagues here, watched buskers perform to passers-by, sifted past protestors on the steps, and of course, stumbled across the many markets that have popped up around this iconic Grade I listed monument.
To finally trek to the top is the stuff of Geordie bucket-list dreams and I would definitely recommend doing it, if you can.
I climbed Grey's Monument as part of a one-off Heritage Open Days walking tour, led by the incredibly knowledgeable Alex from Iles Tours. (If you love your local history then you should check out his sightseeing tours of places like Newcastle Castle and Hadrian's Wall.)
The good news is that you have plenty of other opportunities to make it all the way to the top! From April until September 2022, visits are available on the first Saturday of the month between 10am and 4pm with Newcastle City Guides, priced at £5 per person.
So what are you waiting for? It's time to get up close and personal with the Earl!