After a successful UK tour, Newcastle-based dance company balletLORENT is returning to Northern Stage with its acclaimed production of Snow White. Newcastle Sparkles chats to balletLORENT's Artistic Director, Liv Lorent MBE to find out more about the show and what we can expect from this new imaginative adaptation of the much-loved fairytale.
What makes this production of Snow White different from what audiences may have seen before?
Most of us are familiar with the classic Disney version of Snow White, and perhaps a panto or two?! balletLORENT offers something very different with our Snow White, with a focus on the depth of the characters in the story and their capacity to enchant, astonish and move us.
Our dance theatre production is inspired by the original Grimm tale, with the Queen so jealous of her own daughter's beauty that she plots to kill the girl that she had so longed for.
Carol Ann Duffy has taken the original tale and developed it for us to create a world that is at once recognisable and contemporary, while engaging us with an exciting and fast paced story.
We work with wonderful collaborators who ensure that the story is powerfully and beautifully told. The soundtrack is weaved with words from Carol Ann Duffy's story, narrated by Lindsay Duncan, so that we as an audience are able to relax, knowing that this narration, teamed with the virtuosic movement of the dancers, will keep us on track with what we are experiencing. It also means that we don't have to rely on classical ballet mime and gesture to communicate what is happening.
Snow White is performed by 11 brilliant professional dancers who are accompanied by an ensemble of 11 children aged 6-9 from local primary schools, so there are some epic dance scenes! Much of the choreography is enriched by the design of the work, so there are may props that enrich the visual effect of the show and help with the storytelling.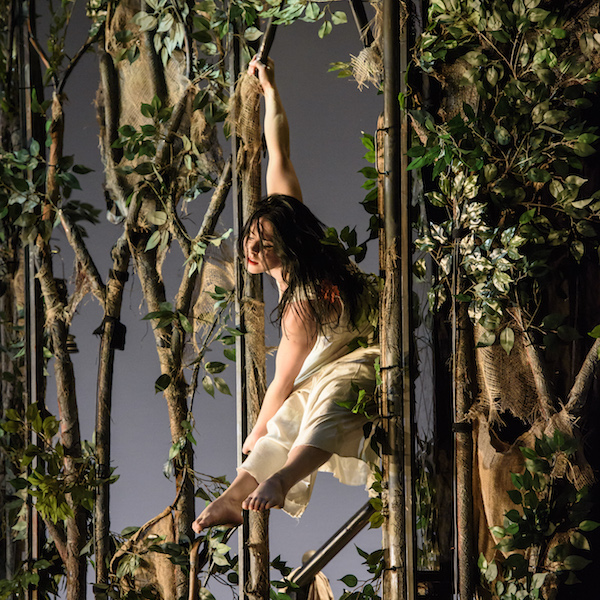 The production features dark elements of this classic fairytale – how did you translate this into a performance that appeals to all ages?
I think that's where dance can really come into its own…we are able to transmit real grown up feelings, such as the fear of ageing, coveting a young person's beauty, or regretting unexpressed love. This gives Snow White all of the depth of feeling of an adult work – within the context of a kaleidoscope of action, dance and colour for the younger children.
Having said that, we know that many children relish dark themes, and love to feel immersed in a fairytale world where they can safely feel fear and witness dark emotions, just like the rest of us!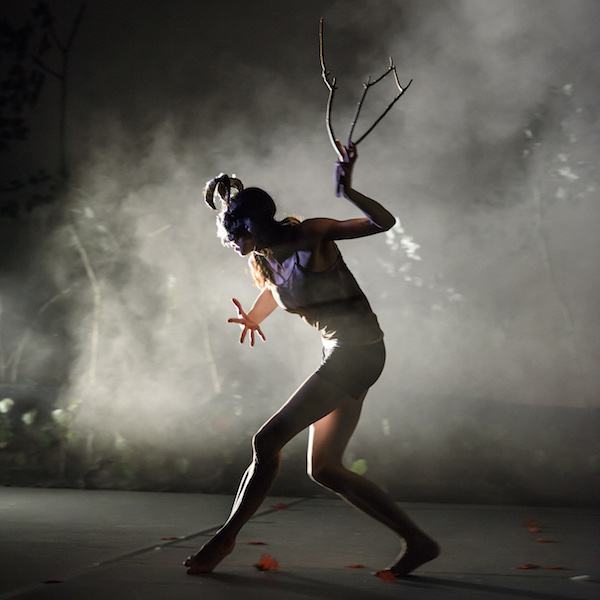 How has the show been received by audiences throughout the tour so far?
I'm really pleased to say that it's been really well received, both north and south of Newcastle upon Tyne! We have been to some amazing venues such as Edinburgh Festival Theatre and we will be on our way to Sadler's Wells in March.
We really like making and premiering new dance works here in the North East, as the culture promotes an intelligent and down-to-earth audience, who always inspire us to make original, inclusive, honest and exciting work that can be enjoyed by audiences nationally.
What's been your highlight from this latest collaboration with Poet Laureate, Carol Ann Duffy and Doctor Who Musical Director, Murray Gold?
It has been wonderful working together a second time…perhaps there was a foundation of trust and faith that had grown through making Rapunzel together.
I think there is an enormous amount of professional respect for what each other contributes, which makes the collaboration a real joy. The dancers and I love them both very much, and feel excited and honoured to be working with such generous and visionary artists.
The whole company are very unified in trying to make an experience of dance theatre that is transformative, moving and engaging and we are all working together to try to tell this extraordinary story in the most powerful way that we can.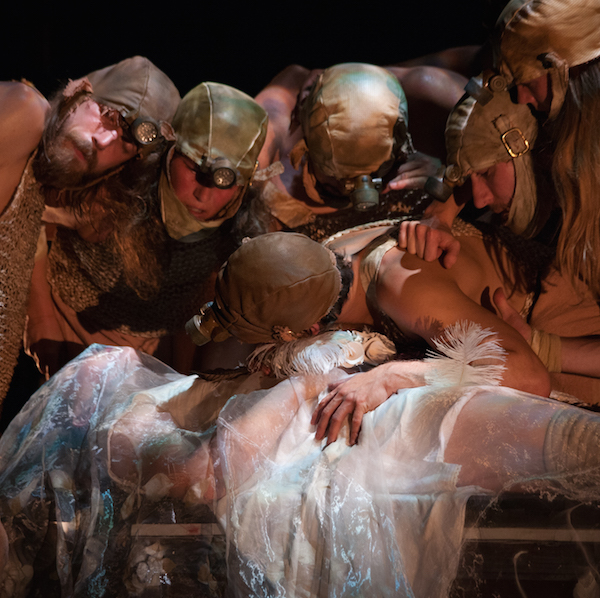 What can audiences at Northern Stage expect, in terms of the show's music, costumes and staging?
balletLORENT loves the aesthetic opportunities presented by these brilliant Grimm fairy tales. The dancers wear really beautiful costumes designed by Libby Everall, and our long-term lighting designer Malcolm Rippeth ensures that we squeeze all the breathtaking beauty out of every scene that we can! Our set designer Phil Eddolls imaginatively conjures up a palace, a mine, a forest and and a cottage in a hard-working set design that the dancers can launch at and leap from.
I feel very proud of the unifying vision that all of the collaborators have created together, and the shared commitment to making this remarkable story exist with such authenticity and richness.
Murray Gold's music has been recorded by the Royal Northern Sinfonia, and the orchestral score is a real joy to listen and dance to.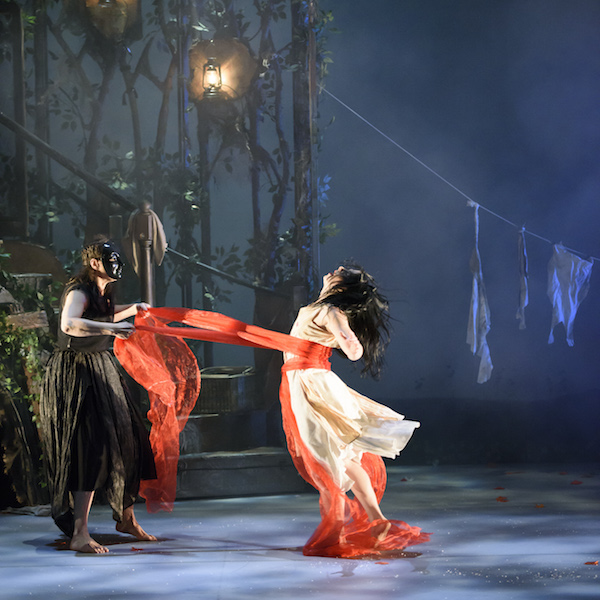 And what are you most looking forward to, when Snow White returns to Newcastle this Easter?
By the time we return to Northern Stage, we will have performed Snow White to several thousand people from across the UK over 23 shows, and many details of the performance, choreography and storytelling will have sharpened up along the way.
Associate Director Debbi Purtill or I travel to every venue, sitting amongst the audience in order to feel directly what is working, and what needs improvement, and this feeds into a continual progression for the show. It is very rewarding for all of us to continue to actively invest in the artistry of the production, and the dancers also work hard to give everything in their ambition to communicate the body and soul of the characters that they are playing.
I think that it will feel a bit of celebration for all of us to return to this venue that saw the premiere performance in October with a production that has benefited from our hard won experience on the road!
I hope that we can continue to attract people of all ages and walks of life, and that audiences looking for quality dance storytelling will enjoy experiencing this entertaining and imaginative world that we have made, and fall in love with this potent and memorable version of Snow White.
Snow White opens with a 6pm performance on Thursday 31 March 2016. There will also be two shows a day at 2pm and 7pm on Friday 1 and Saturday 2 April.
For more information about Snow White visit www.balletlorent.com. To book tickets, visit www.northernstage.co.uk
Images: Ian White, Bill Cooper and Kit Haigh