Famed for its theatrical cocktails, how does The Alchemist's food menu stack up? Newcastle Sparkles visits the bar and restaurant to find out.
~ Advertorial ~
I always think The Alchemist should occupy a grandiose building within Newcastle city centre rather than Eldon Square shopping centre, as this would be far more in keeping with the bar and restaurant's upmarket vibes.
But having said that, they've done such a great job of creating a plush bar and casual dining space that you'll soon forget you're a stone's throw away from hordes of shoppers – think dark, ambient low hanging bulbs, copper tones, geometric shapes and illustrations, and you'll get a fair idea of what to expect.
Cocktails at The Alchemist
Renowned for its molecular mixology, The Alchemist's cocktail menu is experimental and theatrical. Let's just say it's Boomerang heaven for Instagram lovers thanks to the spectacle of its dry ice, colour changing, smokey infusions!
On this visit, I decided to swap my usual creamy concoctions (goodbye, Solero!) for something a little more punchy. The Chocolate Orange Smasherac is a newbie to the cocktail menu that combines Woodford Whiskey, Martell Brandy and Cointreau with Chocolate and Orange Glass. It's a potent drink topped with an 'orange glass' of sorts, which you break with a spoon. Not as easy as you may think! It then shatters into smaller shards that fall inside your glass and slowly melt away into the drink. Delish.
My dining companion, meanwhile, went for the Smokey Number 2; Diplomatico Reserva Exclusiva, Winter Sugars, Apple, Smoke and Cinnamon. A strong drink big on flavour.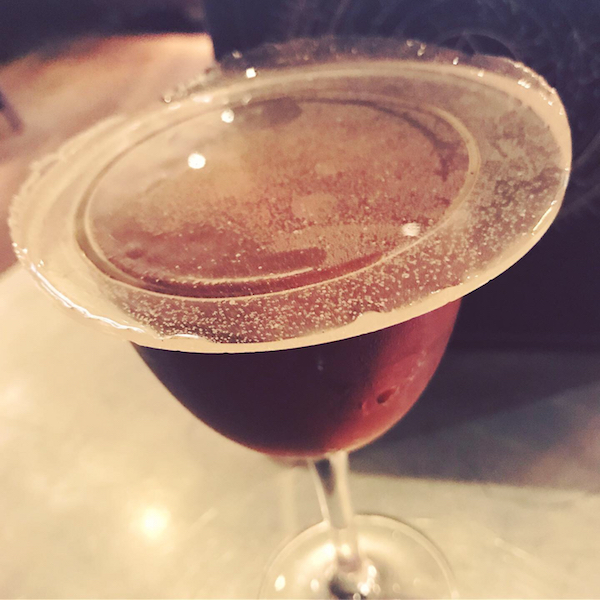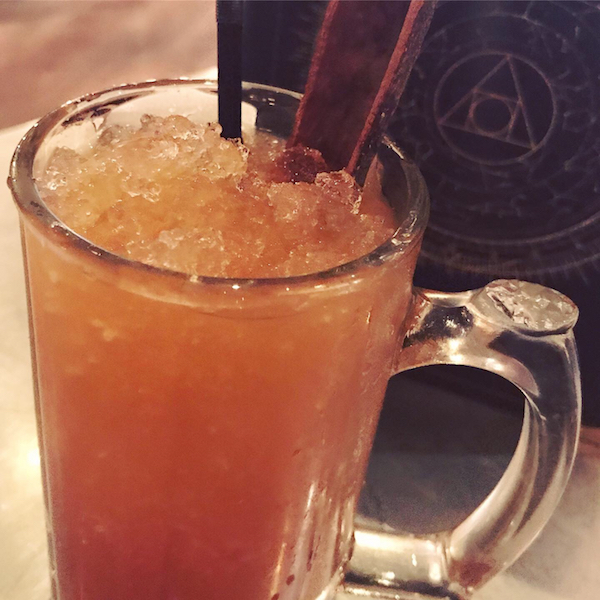 The Alchemist's food menu has undergone a little revamp for the summer. Old favourites were still on there, our waiter reassured us, but there's also a host of new additions too, everything from nibbles and sharing dishes to wraps, burgers and salads.
I went for the classic chicken in a basket. True to it name, the breaded chunks of chicken came in a chicken-shaped basket, bundled in with a heap of slaw, chips and BBQ sauce. It was simple. It was novel. And it tasted good.
In the shadows of my wire sculpture, on the other side of the table, was the complete opposite…a very dainty and beautifully presented strip of crisp pork belly served alongside chorizo croquette, sweetcorn puree, pardon peppers and a red pepper coulis. The pork belly was soft and fell apart, although my friend did think the portion was too small. More, please!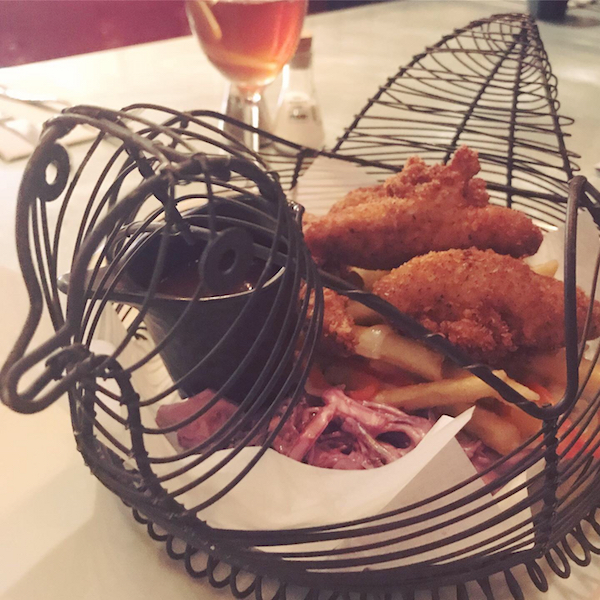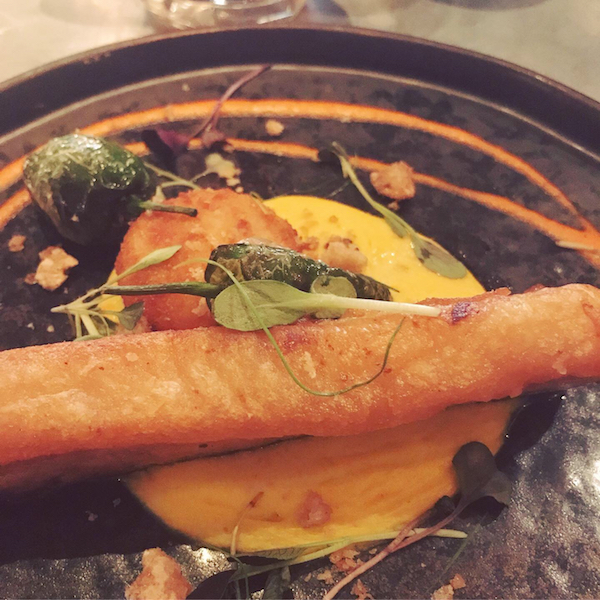 Despite the temptation to plump for an after dinner cocktail (isn't this always the big debate?) we both stuck to the dessert menu instead. It was only a school night, after all!
My cotton candy baked Alaska was in keeping with the drama of The Alchemist – with the waiter setting it alight in a blaze of blue flames to melt away the crunchy meringue shell.
The dessert's waffle, ice cream and Grand Marnier combo was scrumptious.
As for my friend's lemon and poppyseed fondant with creme fraiche and mint sugar – this tasted super light and refreshing, and was the perfect end to the meal.
Similar to its cocktail menu, The Alchemist's foodie selection dishes up a variety of worldwide cuisines to suit all tastebuds, whether you want to play it safe with the premium beef burger, try something a little bit different with the tandoori seabass fillet, or go for something  'on trend' like the halloumi sticks.
As someone who visits The Alchemist fairly regularly for cocktails, being re-acquainted with the restaurant's food menu was long overdue. I won't be leaving it so long until next time!