Newcastle Sparkles indulges in afternoon tea at the new-look Great British Cupcakery bakehouse and parlour on Newcastle's Quayside.
Afternoon tea is always a treat, but even more so when it's for a special occasion.
Last week, it was my big sister's baby shower and to celebrate, a group of 25 of us indulged in afternoon tea at the newly revamped Great British Cupcakery located on Newcastle Quayside. It's something of a family affair, conceived by mother and daughters, Carole Golden, Leoni Avison and Naomni Carpenter, who were inspired by their grandmothers baking.
I've got a real soft spot for this independent cake parlour, as it supplied some rather scrumptious cupcakes for my 30th birthday party. And so here I was, five years later, about to try its afternoon tea for the very first time.
I just love the parlour's new décor which brings together crisp white furnishings with a dreamy blush pink, peach and ivory palette. The pretty flower wall and blossom tree are Instagram goals in the making and if you pop to the loo – take your phone for a little selfie on the sofa!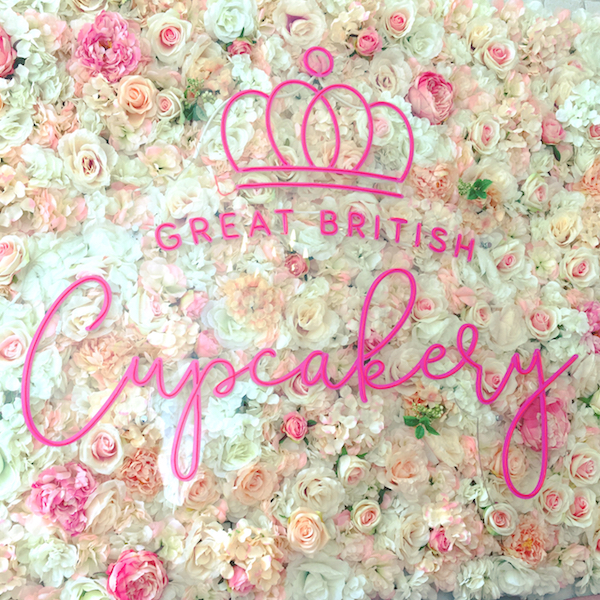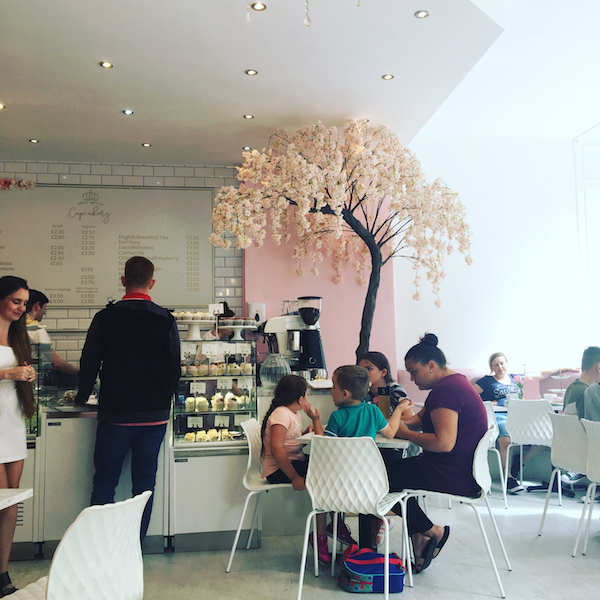 What'll first strike you about the Great British Cupcakery's afternoon tea is that you get a three-tiered stand all to yourself. The morsels of sweet and savoury treats are presented on mismatched floral patterned plates, serving up a dose of quaint, vintage feels.
The perfectly uniform sandwiches included ham and pease pudding, cheese and pickle, tuna and cucumber, and egg mayo. All fairly standard.
The plain scone, already smothered in a generous mound of jam and Chantilly cream (yes, in that order before you begin that debate!) was one of my favourite treats from the day and – for the savoury fans – there was also a cheese scone with butter.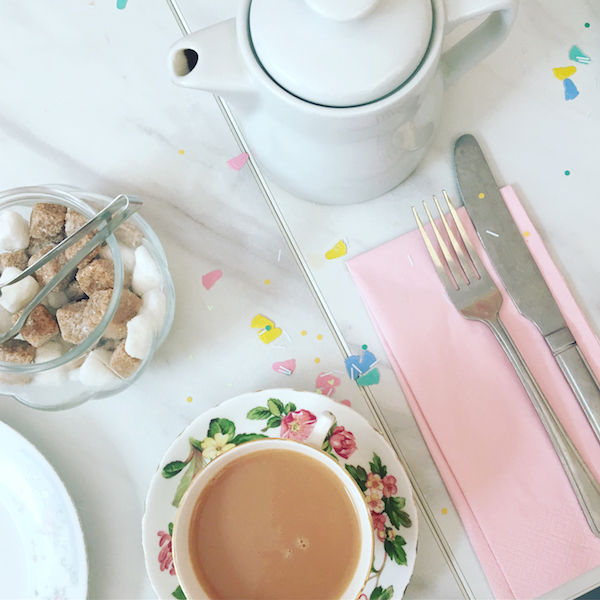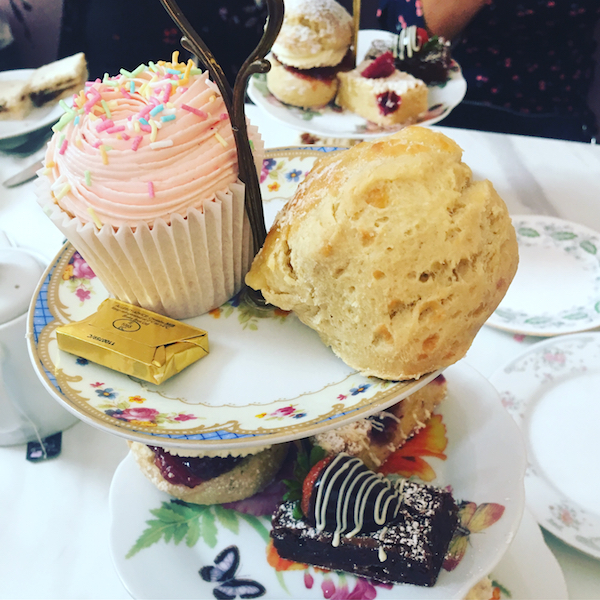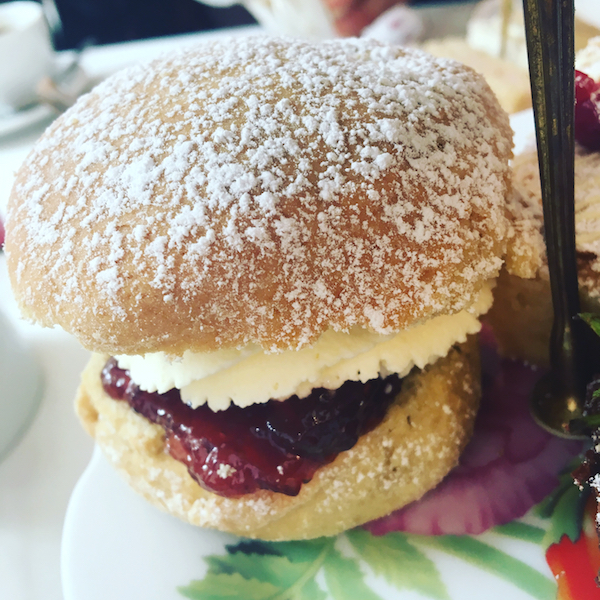 As for the sweet baked goods, I thought there was a good mix; a chocolate brownie garnished with a chocolate dipped strawberry (divine!), a raspberry blondie slice and – for me, the jewel of the afternoon tea – a cupcake.
The tea was unlimited, which isn't always a given with afternoon teas. I sipped on traditional English breakfast tea but other varieties are available, including Earl Grey, cranberry and raspberry, and lemon and ginger.
My only quibble was the service. Ok, so we were a large party but I still don't think that excuses a lack of attentiveness. A few of us had to ask for teaspoons; it was unclear which teapot was for which person; and my request for a refill never materialised. I was too caught up with the baby shower activities to chase this up though.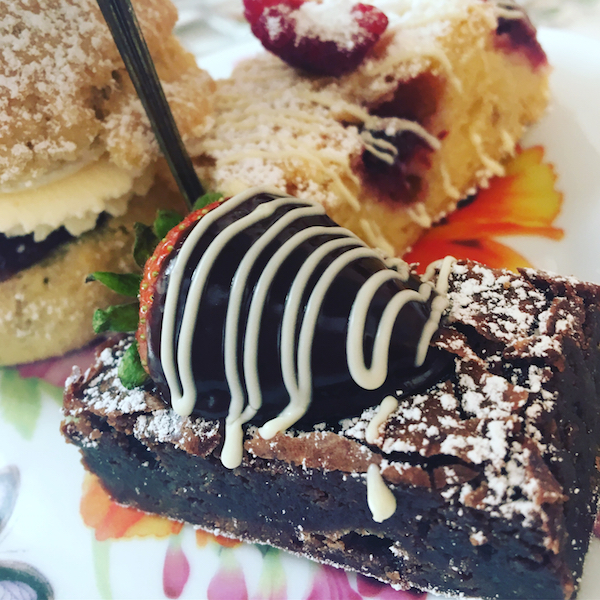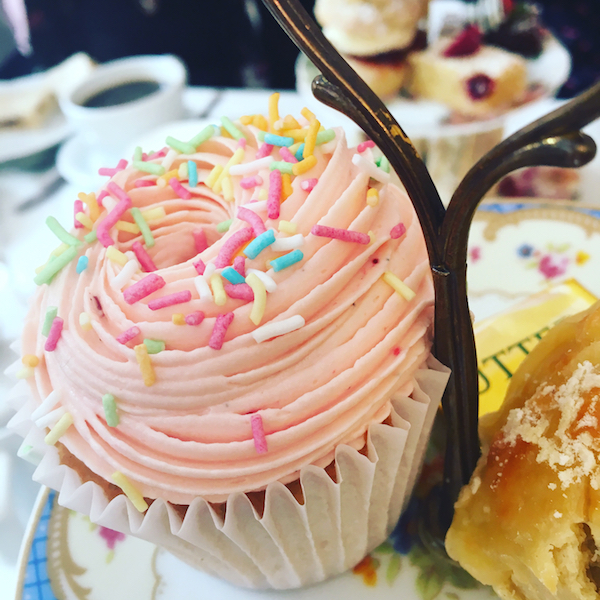 Overall, the afternoon tea was a pleasant experience in stylish surroundings – prepare to fill your Instagram story with lots of pretty pics! The food was lovely, too, but I still left with a little box of treats as I couldn't clear my plate!
Also worth a mention is that alongside afternoon tea, the bakehouse and parlour also offers tea parties and cakes to order.