Breakfast at Missy Milieu's Bar & Bistro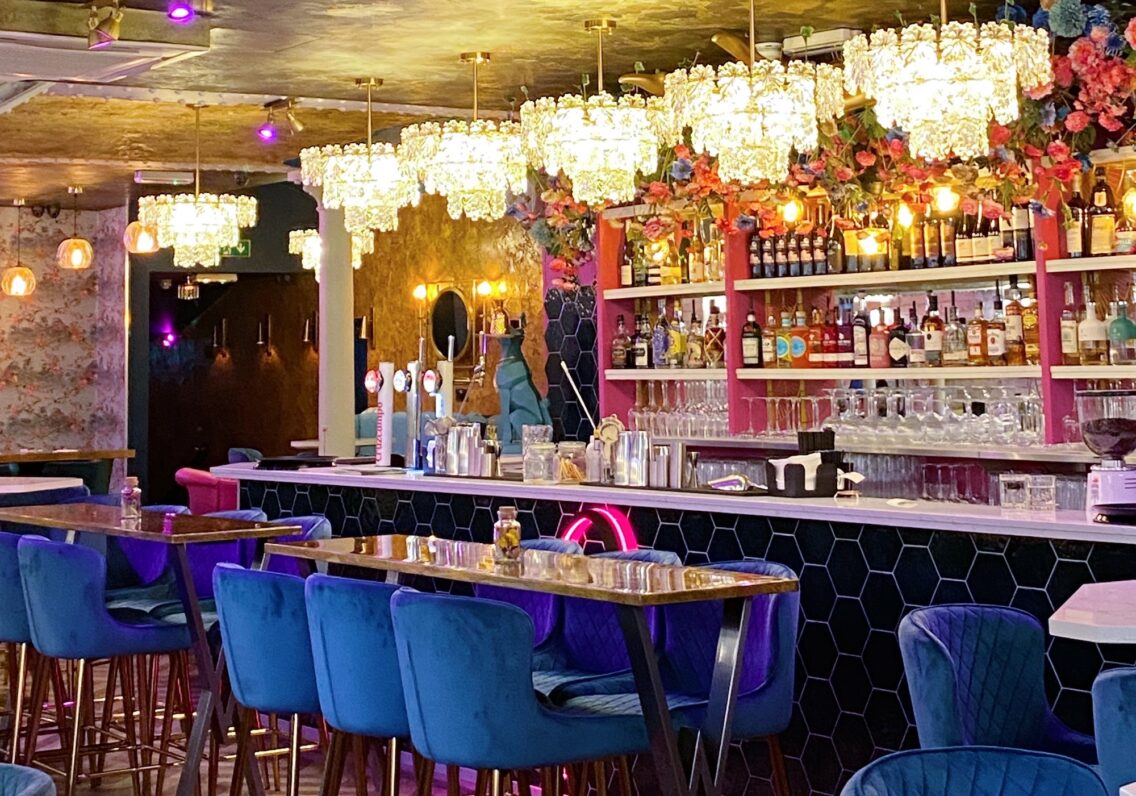 Rise and shine with a spot of brekkie at the uber stylish Missy Milieu's Bar & Bistro on Newcastle's Amen Corner.
Sipping on my frothy hot chocolate while admiring my flamboyant surroundings, I couldn't help but feel like I'd snuck inside a fashionista's secret hideaway.
Missy Milieu's is one of those places that's loud and brash in its decor, where upon every glance you make, something altogether quirkier and curiouser catches your eye.
No surprise then to hear that the bar describes Missy as a style icon with a passion to entertain – and the venue's interior certainly embraces this glitzy vibe to the max.
Missy Milieu's only opened its doors recently, sitting pretty, literally, next door to Empress bar, atop that really steep street down to the Quayside.
And like a true social butterfly, this all-day bar and bistro flutters between a laid-back brunch spot and a late-night cocktail bar serving food after dark.
Missy Milieu's breakfast and brunch menu
Is ice cream acceptable at 10am in the morning? I like to think so, and I'm sure Missy would agree. 
That's why I didn't feel a smidgen of guilt about ordering the Nut Dust City Limits – a stack of American-style pancakes doused in Nutella with a sprinkling of 'nut dust' and crushed hazelnuts on top, served alongside a scoop of pistachio ice cream. A chocolate lover's dream.
For something fruity, you might find Mary's Berry more enticing with its winning combo of mixed berries, clotted cream and honey. And if that all sounds like too much of the sweet stuff, Kevin's Bacon should hit the spot, pairing fluffy pancakes with smoked bacon, maple syrup and banana.
As you might expect, the menu features a variety of egg-cellent dishes too, including Egg's Benedict; smoked mackerel with scrambled eggs, chives and sourdough; and skinny ribeye served with fried egg, mushroom and a toasted bagel. All served until 1.59pm, on the dot!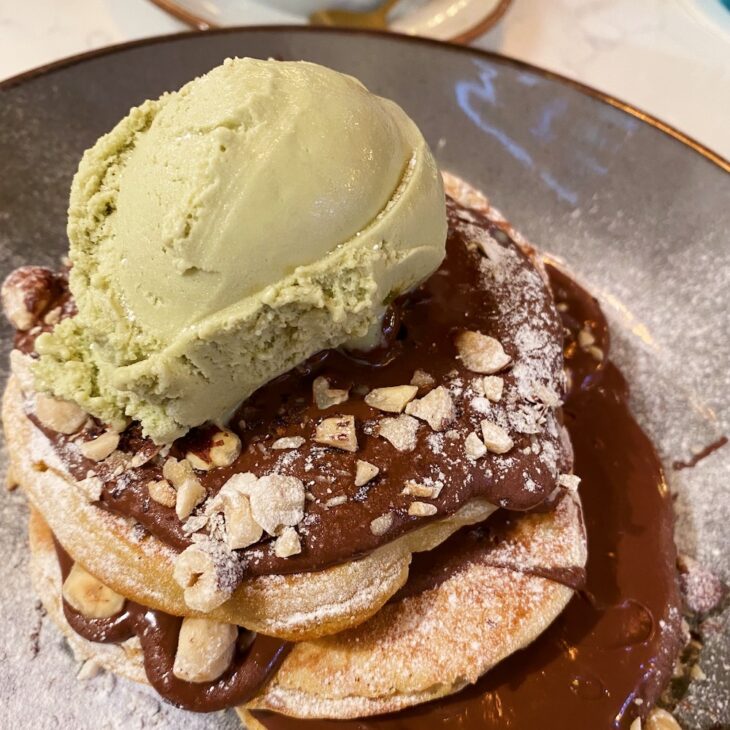 Coffees, teas, hot chocolate with squishy marshmallows – you'll find all the usual staples on the menu to glug alongside your brekkie.
There's also a cocktail menu with creative concoctions such as the Pretty in Pink, Peach & Apricot Fizz, and Fig & Walnut Bramble, but that's something to tease your tastebuds with much later in the day!
So will I be making a second date with Missy Milieu's Bar & Bistro?
It's an extravagantly decked out venue vying for our attention, but thankfully, this bar isn't all style and no substance, with its breakfast menu serving up a real treat.
Missy Milieu's has done just enough to impress and lure me back!